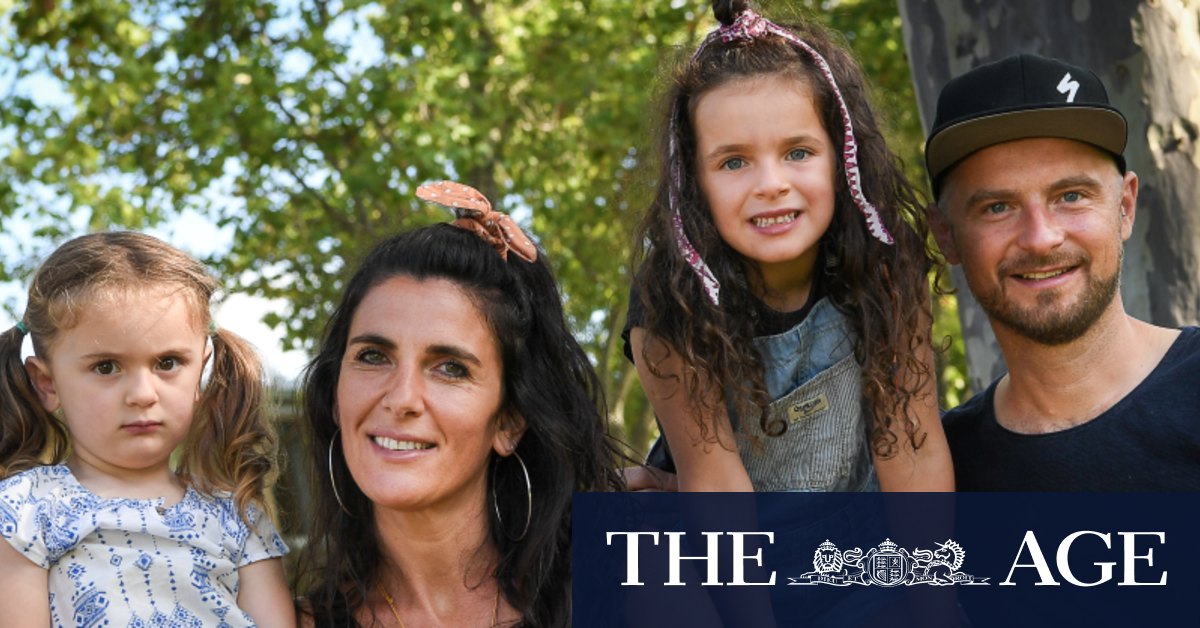 The researchers also identified that the children were likely being protected from severe COVID-19 because their innate immune system – our first line of defence when we become infected with a virus – was quicker to attack the disease than an adult's.
The findings support a previous Murdoch Children's Research Institute study that found three children in a Melbourne family developed a similar immune response after prolonged exposure to the coronavirus from their parents.
Researchers have now turned their attention to examining how frequently children pass on the virus.
"Globally, studies have shown that, particularly in younger children, they are less likely to transmit the virus," Dr Neeland said. "In most cases they are more likely to become infected from adult."
When Francesca Orsini noticed her daughter Beatrice had a runny nose last winter her thoughts turned to her family in Italy who were engulfed in a devastating coronavirus outbreak which had killed thousands.
"We got her tested and she came back positive two days later," the 36-year-old Italian migrant said. "I was really scared. I couldn't believe it was happening to us. We had seen what happened to our grandparents and parents back home and how terrible it had been for them."
The day after Beatrice, then aged 5, was tested, Ms Orsini and her husband Alessandro Bartesaghi woke up with flu-like symptoms.
"We knew immediately that we had the virus too," the biostatician said. Their then one-year-old daughter Camilla also had the virus, despite not showing any symptoms before being tested.
For more than two weeks, Ms Orsini and Mr Bartesaghi were almost bedridden with extreme fatigue, fevers, headaches and muscle pain. They also lost their sense of taste and smell.
"Camilla had a slightly runny nose the day the test came back, but that was all," Ms Orsini said. "Beatrice's symptoms never really got worse either."
Loading
The reason for this was likely their age, with the study, published in Nature Communications journal, finding infection-fighting cells in children's immune systems such as monocytes, dendritic and natural killer cells, were able to rapidly target the new coronavirus.
"It has really suggested to us that children's innate immune cells are quickly migrating to infection sites and quickly clearing the virus before it has a chance to really take hold," Dr Neeland said.
"This robust innate immune response was not shown in any of the adults we studied with COVID-19. It highlights that there are definitely some immune mediated differences that may be contributing to why children appear to be less affected by this virus."
Immune responses in adults and children were monitored during the acute phase of infection and up to two months afterwards.
The findings back up mounting global research that suggests younger children have more robust immune systems, meaning their bodies can fight the virus more quickly than adults.
Why exactly this occurs is still unclear. One theory is that adults are exposed to coronavirus multiple times in their life, with some experts speculating their immune system goes into overdrive.
Another hypothesis is that children are infected with lower doses of the virus to begin with, and therefore it cannot replicate in children as well as it can in adults.
While children have largely been spared from the worst health outcomes of coronavirus, in April this year a cluster of cases of PIMS-TS among children in Britain prompted an urgent alert to doctors across the world.
PIMS-TS is an extremely rare illness that involves swelling of blood vessels in the body. It can trigger a temperature, rash or swollen glands in the neck.
Doctors say there have been a tiny number of confirmed PIMS-TS cases nationwide, while globally at least three children have died from the condition.
Start your day informed
Our Morning Edition newsletter is a curated guide to the most important and interesting stories, analysis and insights. Sign up here.
Melissa Cunningham is The Age's health reporter.