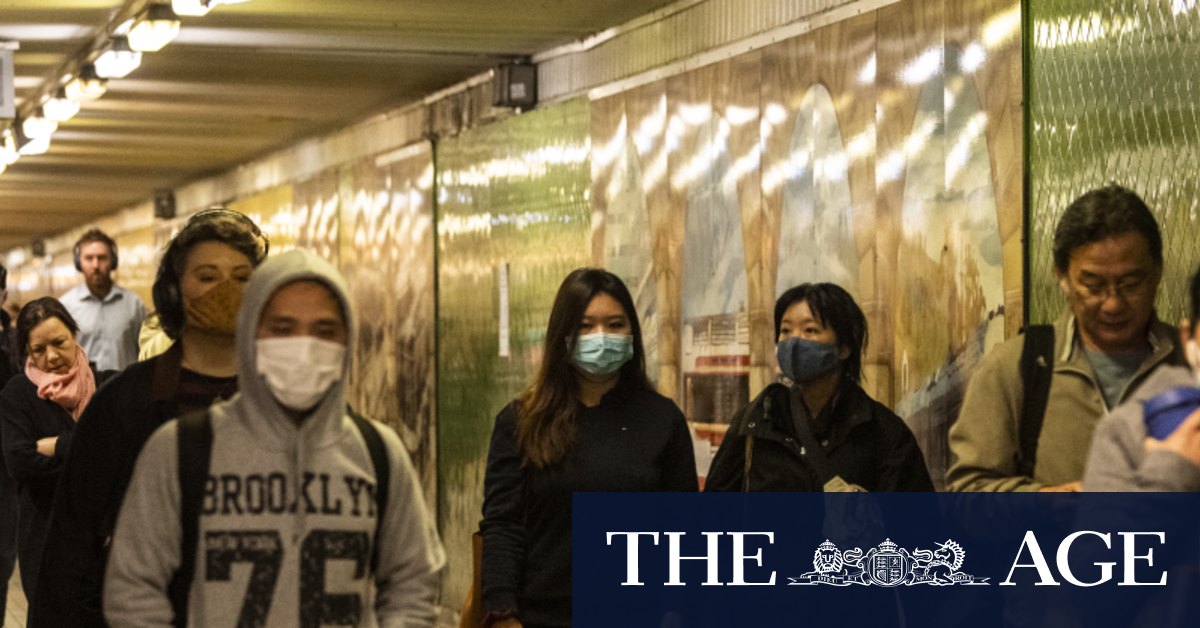 Two per cent of the city's services are pushing past the recommended social distancing measures, which are marked by green dots on trains and buses. Mr Constance said they would still be a useful guide during non-peak periods.
"It does remind people, particularly in the off-peak services, to go and sit on one and keep a bit of distance from people. Obviously its practicality in the middle of a peak service where everyone has come to the station at the same time, that's a bit more problematic," Mr Constance said.
Despite the green dots soon becoming redundant amid peak-hour services, Mr Constance said the government was not immediately going to change its public transport plan.
"We're constantly monitoring the patronage, we're not waiting for trigger points, that's not how we're working it," he said.
"People have come back in a way that we expected, so we actually predicted that it would go to 70-75 per cent fairly quickly in the new year, and that's what has happened. It's going to increase even more significantly when university goes back."
Loading
However, a government source speaking on the condition of anonymity said the state was considering rolling out more green dots on public transport in a bid to control the surge.
More green dots were rolled out on Sydney's transport network in December when trains increased from 44 to 55 per cent and buses 38 to 45 per cent.
Mr Constance said face masks would likely remain mandatory for the foreseeable future.
"There's no plan to stop it any time soon," he said.
"To be honest I'm glad it's a permanent arrangement at the moment because we could face a seeding event at any time."
He also pointed to cities in Asia where face masks became a mainstay on public transport after the SARS pandemic.
"There are other benefits if you think about mask wearing, it reduces not only the risk of potentially spreading COVID, you've got other viruses like influenza," he said.
Opposition transport spokesman Chris Minns said he would support the government making changes to the network as long as they kept face masks mandatory.
Sydney Metro chief executive Jon Lamonte on Wednesday told an Australian British Chamber of Commerce event that while he expected the network to return to normal, the pandemic may influence future station design.
"There are lessons to learn, fundamentals we probably won't change but some things around station design, retail hubs and all the rest of it we will need to think about a little bit more," he said.
Get our Coronavirus Update newsletter
Stay across the news you need to know related to the pandemic. Sent Monday and Thursday. Sign up here.
Tom Rabe is Transport Reporter with The Sydney Morning Herald.