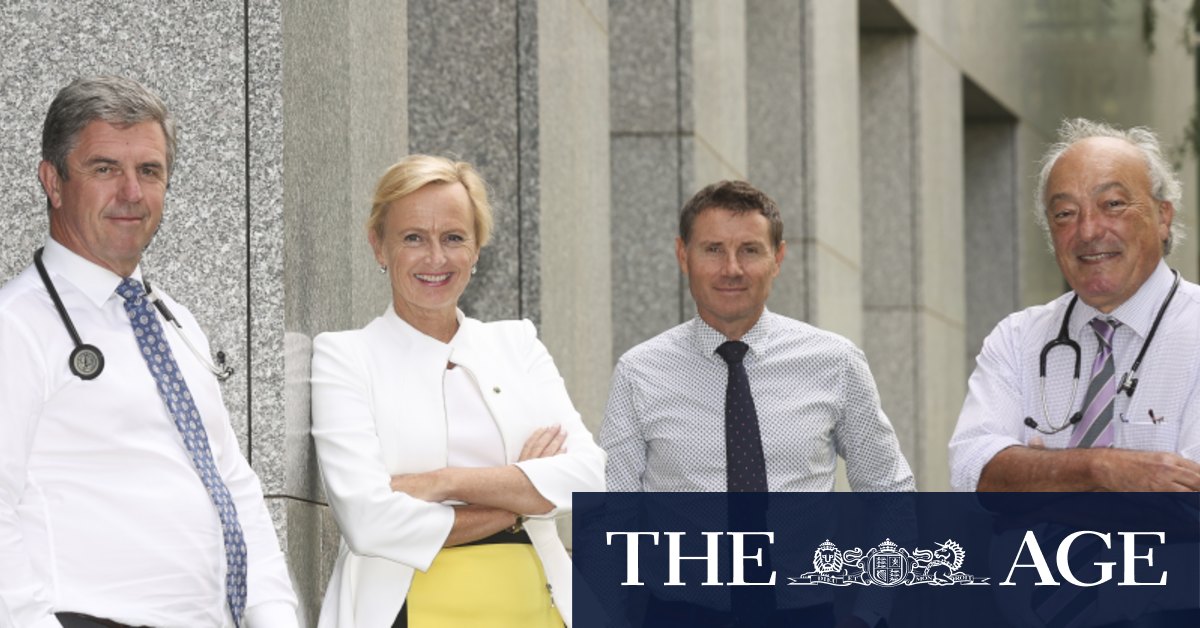 Dr Gillespie acknowledged his Coalition colleague Craig Kelly "may be confusing the message" by continuing to plug hydroxychloroquine and ivermectin as a potential "cure" to the coronavirus, despite pleas from Prime Minister Scott Morrison to stop.
"The main thing is: prevention is better than any cure and I prefer to not get sick, so I'm going to get the vaccine," Dr Gillespie said.
He agreed it would be "very beneficial" if Mr Kelly publicly committed to taking the COVID-19 vaccine, such as via a post on his popular Facebook page.
"But I'm not going to tell him what he should do," Dr Gillespie said. "I've spoken to him at length but … as a parliamentarian he has a right to speak."
Mr Kelly, who was in the midst of selling his house yesterday, said he was not discouraging people from getting vaccinated but recommending other treatments to take together with the vaccine.
Asked if he would commit to getting the jab, he said: "When it [comes] round to my demographic's time, and I imagine I'll be one of the last ones, I'll be consulting with my doctor. If my doctor says get it and he goes through all the details, I'll be following my doctor's advice."
Loading
Hundreds of protesters gathered in Hyde Park and around the country on Saturday to voice COVID-19 conspiracies and demonstrate against the vaccination rollout as part of the Millions March Against Mandatory COVID Vaccination.
Former celebrity chef Pete Evans was the star attraction at the Sydney rally, taking to the stage mid-afternoon, without shoes, to speak about his political aspirations with ex-One Nation senator Rod Culleton's micro party.
Mr Evans told the crowd "no one is coming to save you, except you".
"I don't have the answers," Mr Evans, who was blocked from Instagram last week for spreading falsehoods about COVID-19, said. "I will speak the truth. Well, it's my truth. Everybody has their own truth."
Dr Allen, who holds the Melbourne seat of Higgins, said Australians should be assured "our vaccine strategy has not cut corners".
"The free and voluntary COVID vaccine will turn this from a deadly disease to a nuisance disease," she said "That will transform our public health response so lockdowns are a thing of the past and Australians can reconnect with the rest of the world."
Labor's Dr Freelander said the TGA review of the Pfizer and AstraZeneca vaccines was rigorous and independent, and Australians should now feel "confident about the quality and effectiveness of the vaccines that will be rolled out over coming months".
with Nigel Gladstone
Get our Coronavirus Update newsletter
Stay across the news you need to know related to the pandemic. Sent Monday and Thursday. Sign up here.
Michael Koziol is deputy editor of The Sun-Herald, based in Sydney.