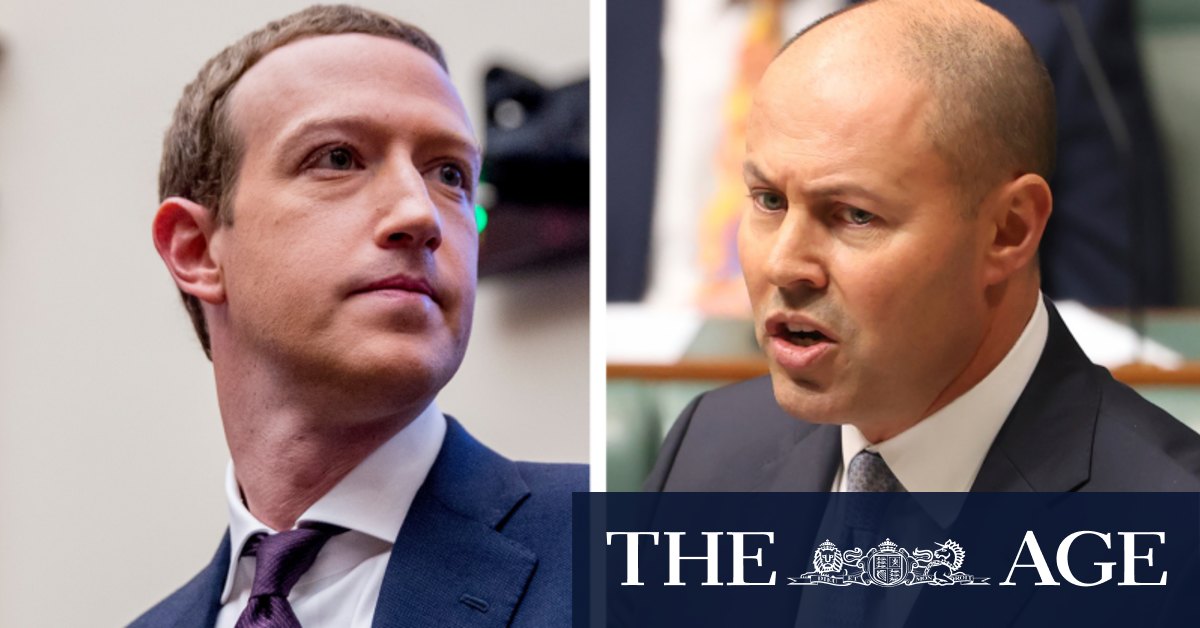 "Our respective teams have followed up the discussion over the course of yesterday [Friday] and the weekend," he said. "I reiterated the Morrison government's commitment to implementing the code and seeing journalists rewarded for generating original content."
Google has struck deals with major Australian media companies including Nine Entertainment (the owner of The Sydney Morning Herald and The Age) but in a shock move on Thursday, Facebook blocked news sites' content — as well as some vital charities, government organisations and state health departments — sparking a furious backlash.
Facebook has since apologised to charities and businesses for accidentally blocking their content.
Prime Minister Scott Morrison said he was pleased Facebook had returned to the negotiating table and "we want to work through this issue". He said the company's move to "unfriend" Australians had been "completely indefensible".
"My job now is to ensure that we get on with those discussions and we bring them to a successful conclusion," Mr Morrison said.
"People would know the strong support that has been provided internationally for Australia's position … I'm also pleased that Facebook has decided, it would seem, to tentatively 'friend' us again and get those discussions going again."
Media industry sources, who asked not to be named because of the sensitive nature of the ongoing commercial negotiations, said one of the key sticking points in discussions between Facebook and Australian media companies was a so-called "poison pill" in deals being discussed.
This is a clause that would see any deal between the companies cancelled if, as expected, the proposed laws are passed by Federal Parliament with the support of the Labor opposition.
Media companies believe that without the laws being passed, Facebook could sign a one-off deal but then walk away from renewing the deal in the future, leaving them in the lurch. Google had initially insisted on a similar clause but later dropped its objections to the bill becoming law.
Loading
Mr Frydenberg said the government was "deeply disappointed in Facebook's actions during the week, not just what they did but the way they did it".
"At the same time, we were very pleased with the progress Google made in reaching agreements with Australian media companies that will help sustain public interest journalism," he said.
"On this important micro-economic reform, Australia is helping to lead the world and succeed where others have failed. But if this was easy, other countries would have moved long ago."
Mr Morrison and many other government MPs have stopped advertising on Facebook and the company has been likened to the Chinese Communist Party by Victorian Liberal MP Jason Wood for trying to control the content Australians consumed.
The stoush in Australian is being watched closely in the United States, United Kingdom, Canada and the European Union because of the potential precedent it sets in regulating social media.
US Democratic Senator Mark Warner said on Saturday Facebook's decision to ban Australians from sharing news stories was an "unacceptable bullying tactic" that demonstrated why governments around the world were cracking down on big technology companies.
Facebook Asia-Pacific vice-president for public policy Simon Milner has suggested news content could eventually return to the platform, but put the onus on the federal government to resolve the stand-off.
James Massola is political correspondent for the Sun-Herald and
Sunday Age. He was previously south-east Asia correspondent in Jakarta and chief political correspondent. Before that he was political correspondent for the Australian Financial Review.