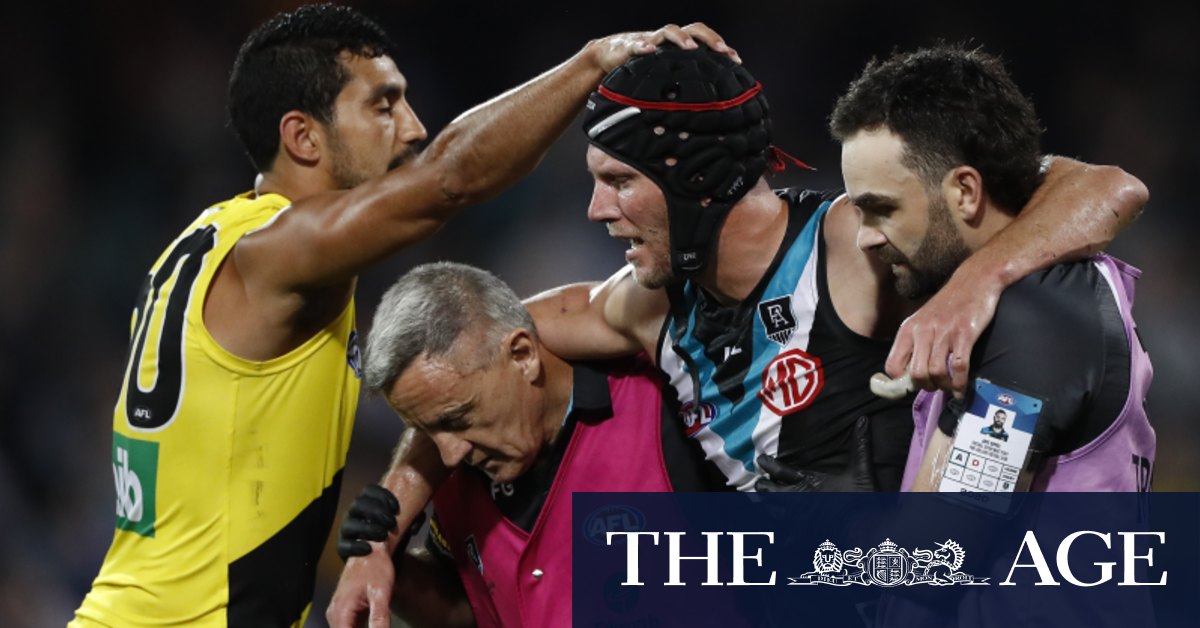 The Players' Association want to ensure players remain willing to report the effects of head knocks under the new, mandatory sidelining rules, as they have made significant progress in educating players in this area in recent years, and ensure rehabilitation from head knocks starts soon after each incident.
The Players' Association believes the introduction of objective assessment tools relating to concussion would help clubs explain to players why they are being sidelined after a head knock, with players likely to miss more games in 2021 under the new rules.
Essendon's Andrew McGrath has been ruled out of the club's pre-season practice match against Carlton next week, after being concussed at training this week, while North Melbourne's Ben Cunnington and Giants skipper Stephen Coniglio have been on light duties at training this week after being concussed in an intra-club hit-out.
The AFL said it was continuing to make advancements in managing concussion in the game, with the decision to double the time a player is sidelined considered a step forward as it strengthens match-day protocols and works on amending the laws of the game to discourage high contact.
The AFL has revised head injury assessment forms, increased monitoring through technology embedded in the ARC to identify potential incidents, and assembled a panel to assess complicated cases, saying their work was "a reflection of the AFL's ongoing commitment to the health and safety of all players".