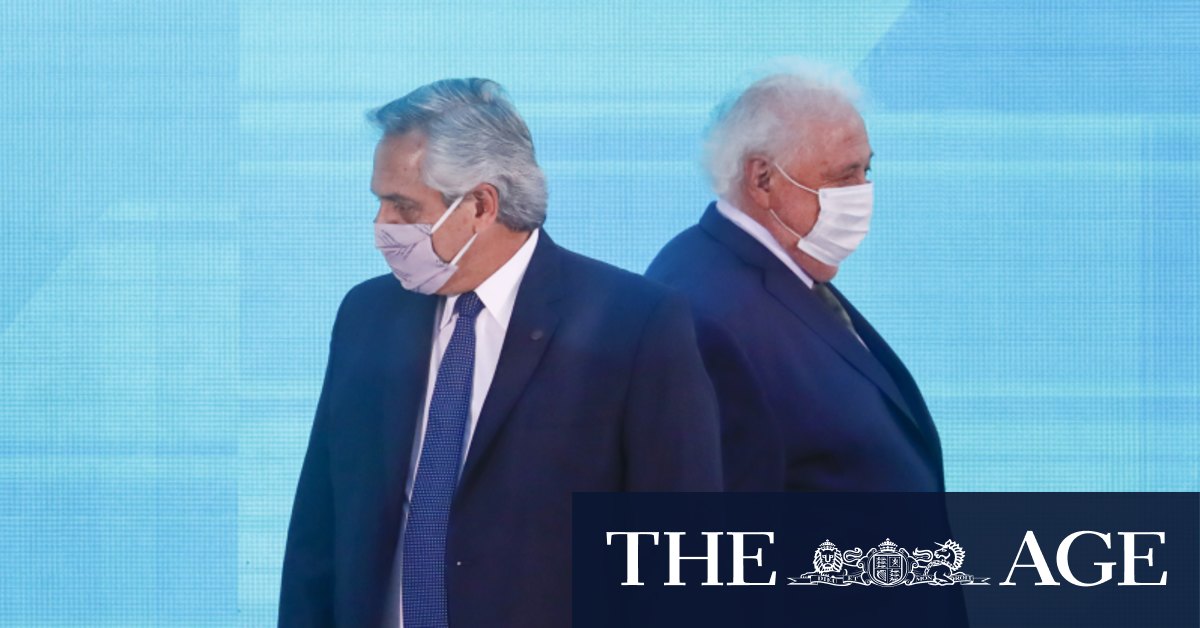 The scandal in Argentina comes amid a similar controversy in Peru, where several high-ranking officials, including the foreign and health ministers, were forced to step down after it was revealed that around 500 officials jumped the line to receive the vaccines before health care workers.
Verbitsky's revelation led to widespread outrage on social media, which for days had been rife with rumors that well-connected Argentines had been quietly getting vaccinated. Local news media outlets quickly followed up with reports that Verbitsky was one of several government allies, naming lawmakers and business leaders, who received a shot at the ministry.
In his resignation letter, González García blamed his private secretary for "involuntary confusion" that led to people being vaccinated at the ministry and said he would take responsibility "for the mistake."
A prosecutor has opened a preliminary investigation, and leaders of the opposition have called for congressional hearings.
Argentina began its vaccination campaign in late December with Russia's Sputnik V vaccine. Until recently, most doses had been reserved for health care personnel and certain government officials.
Older Argentines became eligible for the vaccine this past week, but appointments are scarce.
Argentina, a nation of about 45 million, has received some 1.2 million doses of the Sputnik V vaccine and earlier this week received a shipment of 580,000 doses of the Oxford University-AstraZeneca vaccine from India's Serum Institute. Argentina has administered more than 445,000 first doses and more than 261,000 second doses, according to the country's health ministry.
The coronavirus has sickened more than 2 million people in Argentina, and more than 50,000 have died.
The New York Times