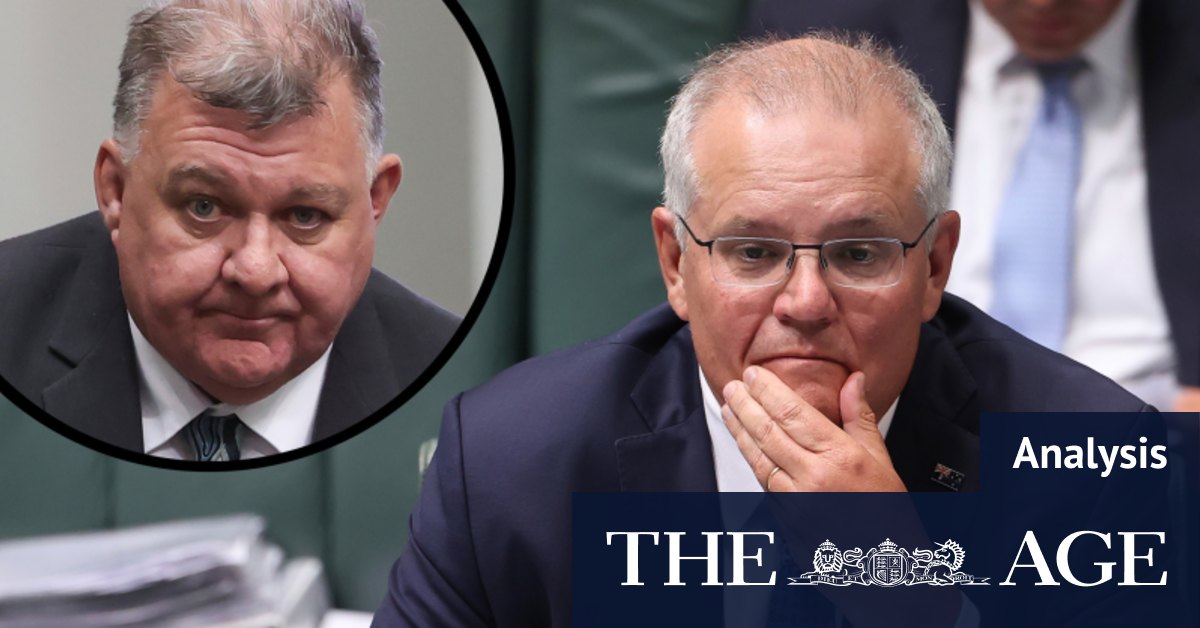 It turned out that running a minority government, and losing a vote in a way no federal government had done since 1941, was not a death blow at all.
Loading
The mayhem in Parliament did not help Morrison at the ballot box. Mayhem always hurts. But it was a long way short of being decisive.
That is why the sudden resignation of Craig Kelly will not rock the government. Morrison is in for turbulence with only 76 out of 151 seats in the lower house – the sort of majority that made Malcolm Turnbull's life hell. But Morrison does not have Tony Abbott on this backbench.
There are even advantages for Morrison in the transfer of a troublesome MP to the crossbench. The Prime Minister no longer has to answer for Kelly's claims on coronavirus cures or climate change. He does not have to save him in a preselection contest, as he did in 2018.
Morrison is also free to find a new Liberal candidate for the seat of Hughes, the seat next to his own in southern Sydney.
Loading
All this while Kelly says he will back the government on confidence, supply, election policies and procedural votes.
There is some danger, however. With Kelly gone, others have more room to make trouble when Morrison needs their votes. This means leverage for Nationals like Barnaby Joyce and George Christensen.
On energy policy, for instance, the government has already had to postpone changes to the Clean Energy Finance Corporation to avoid a clash with Joyce and others on nuclear energy and coal-fired power stations.
Labor will be able to exploit Kelly's independence, if it has the nous. It is not every Parliament where a government has its majority cut to one.
Labor leader Anthony Albanese was oddly relaxed about it in question time on Tuesday, asking only one question to Morrison about the stability of the government.
The opposition had other questions, including important ones about rape in Parliament, but it moved on quickly to Uber drivers and the live entertainment industry, subjects it has raised before and can raise again. It did not seize the moment.
Bill Shorten would have treated Kelly's resignation as an earthquake. Albanese treats it as hardly a tremor. The truth is somewhere in between.
History tells Morrison that he can ride this out. Voters are more likely to judge him on his performance on the pandemic than in Parliament. But instability brings risk. With a majority of one, he is in for a bumpy ride.
David Crowe is chief political correspondent for The Sydney Morning Herald and The Age.