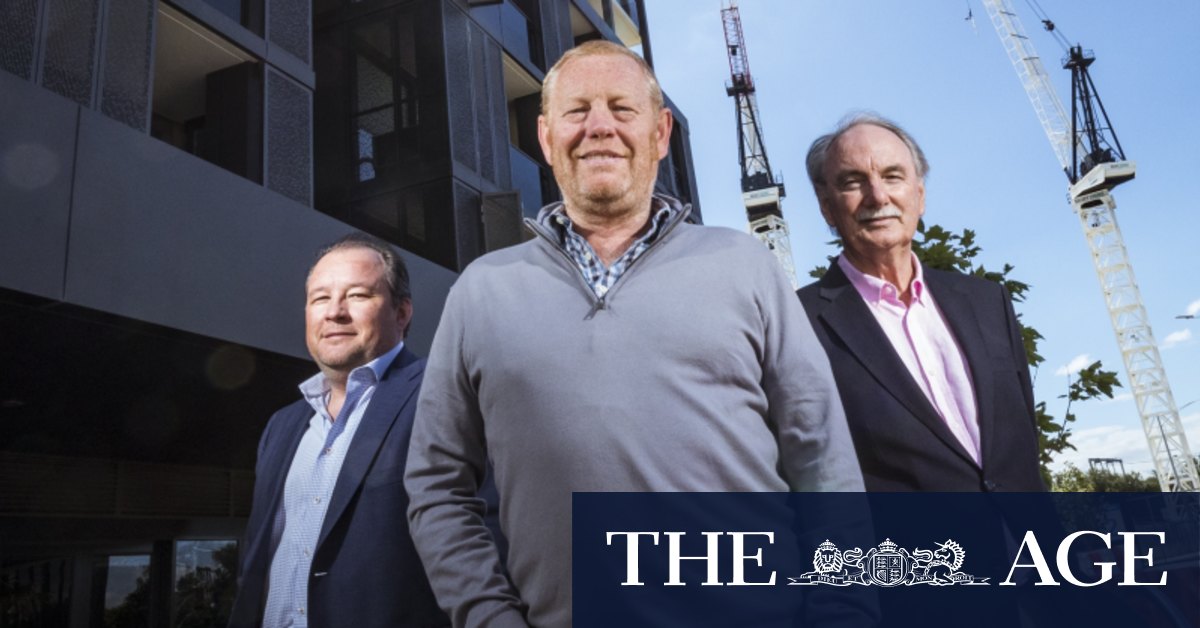 The consortium's plans for the final piece of the development jigsaw on Smith Street include a mixed use precinct ranging in height from 15 to 22 storeys that will cost about $500 million to construct.
We're not just building the buildings, we're extending the suburb.

Sam Beck, Beck Property Group
"We have just completed a design competition on Precinct Three and SJB Architecture have been successful," Mr Reszka said.
"We will launch a development plan application in the middle of the year with the council, which would form part of the master plan for the whole precinct," he said.
Two other precincts in Caulfield Village, around 848 apartments and eight townhouses, have already been constructed with work in progress on another 437 apartments across seven buildings, a portion now owned by US-headquartered private equity giant Blackstone.
BPG first started construction on the Village in 2011, successfully selling down apartments along the way, before sealing a fund-through deal – three years in the making – with Blackstone last year to take the final $300 million stage of the second precinct which includes the 437 build-to-rent units and a full-line Coles supermarket, both of which Blackstone will hold in its portfolio.
Loading
Beck Property's Sam Beck said buildings across the entire development's 55,000 square metres used some form of brick detailing to tie the Village into the local fabric of the neighbourhood, mainly red brick housing.
"We're not just building the buildings, we're extending the suburb," he said. "We brought those textures into this to make it feel more residential."
Another feature, Muse Lane, runs through all three precincts and connects to Caulfield Station. "The idea was to make it a permeable estate and not a gated community," Mr Reszka said.
The final shape of the last precinct, equivalent to about half the project, is yet to be determined, but is likely to include residential apartments in the west end and commercial offices, smaller strata offices, a medical centre and other uses in the east end.
″We're just working through that process," Mr Reszka said.
The lack of international students and drop in immigration is putting pressure on property investors. "We're monitoring the market very closely."
The consortium is working towards a two-year construction start timeframe but is under no pressure to commence, he said.
Simon Johanson is a business journalist at The Age and The Sydney Morning Herald.