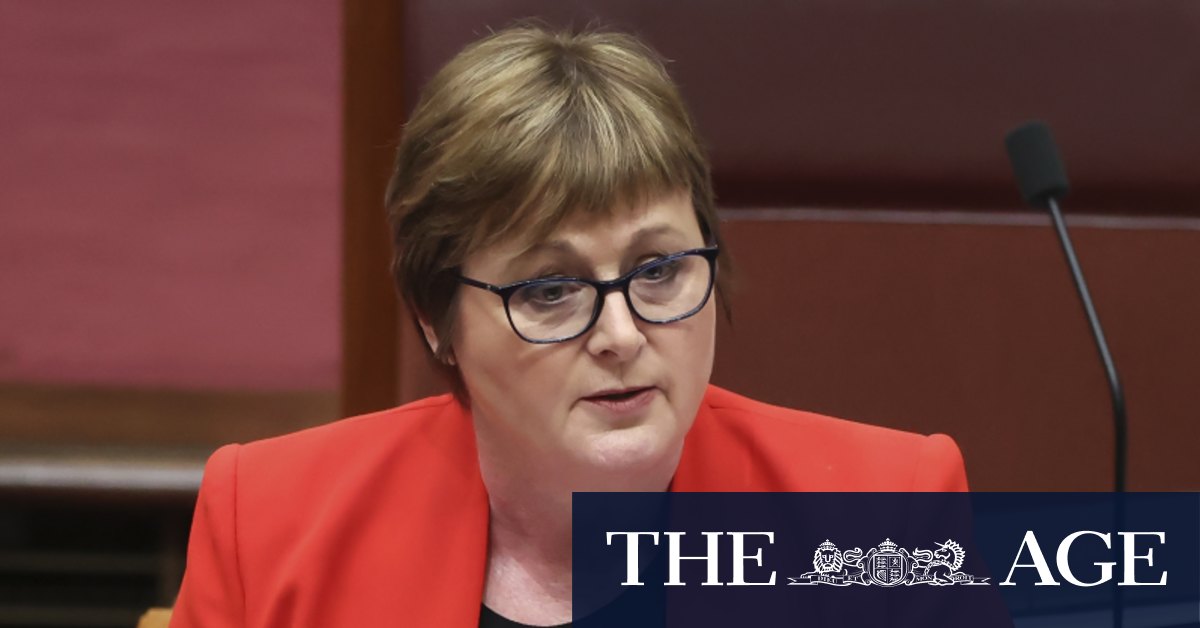 The Defence Minister, who is under fire for her handling of rape allegations made by former staffer Brittany Higgins, will say Australia is facing the threat of "military modernisation, accelerating technological advances and the use of coercive tactics" throughout the region.
"Great power competition is increasing, and nowhere more so than in our region," Senator Reynolds will say, according to a draft of the speech.
"This is multiplying potential flashpoints and ratcheting up geopolitical tensions, and with that, comes an increased risk of conflict."
The Morrison government last year released a major update to its 2016 Defence White Paper, acknowledging it no longer had a decade to defend against potential threats with the possibility of military conflict in the region, and committing to a $270 billion build-up of the defence force over the next decade.
Senator Reynolds will say the military build-up is needed to "shape" the nation's strategic environment, "deter" actions against Australia's interests and "respond with credible military force, when required".
She will say Australia needs to build a sovereign industrial base so that the nation is not overly reliant on other countries for its military capabilities.
Loading
"Take our efforts to strengthen our munitions supply chains with the United States," she will say.
"Just this week, United States officials visited Australian munitions factories in Mulwala, New South Wales, and Benalla, in Victoria, to explore new opportunities.
"A trial has begun at these facilities to fill US artillery rounds with high explosives – leveraging US intellectual property.
"This type of collaboration will enhance supply security for the ADF, for the United States, and help grow our own sovereign industrial base."
Australia last year joined the Malabar exercises involving the United States, Japan and India in a move that was seen as a major military posture in response to China's growing assertiveness.
Senator Reynolds will say she looks forward to "the next steps to further deepen our military-to-military ties" with India.
"Last year, Australia participated in Exercise Malabar with India, the United States and Japan," she will say.
"This exercise is a wonderful example of the trust between our nations, and how our networked engagement across the Indo-Pacific complements our bilateral relationships."
Anthony is foreign affairs and national security correspondent for The Sydney Morning Herald and The Age.