"It's about providing context and information to dispel some misconceptions that are out there."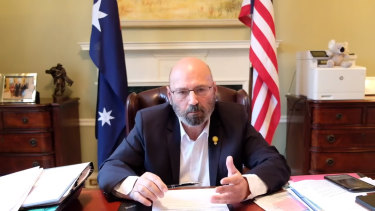 Wayne Pacelle, the president of Animal Wellness Action, one of the groups lobbying for the bill, said he decided to launch the campaign after the death of thousands of kangaroos and other marsupials during the Australian bushfires of late 2019 and early 2020.
"People outside Australia consider kangaroos to be one of the primary icons and symbols of that continent so there's an instinctive reaction when they hear that two million kangaroos are killed for their parts," he said. "They are stunned."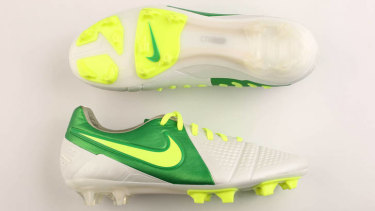 Pacelle said: "I believe we stand a very good chance of getting this passed.
"The animal welfare lobby in the US has passed a lot of major legislation, and there's no domestic constituency for this enterprise. It's an easy vote for Democrats certainly, and also for Republicans to show they are animal-welfare friendly."
Selling kangaroo products conflicts with the long-standing US norm that only farmed animals – rather than those killed in the wild – should be exploited for commercial gain, Pacelle said.
Politicians as divergent as Jamie Raskin, who served as the Democrats' lead impeachment manager during Donald Trump's second impeachment trial, and Republican Matt Gaetz, one of the most pro-Trump members of Congress, have signed on as sponsors of the bill.
Australian officials and the kangaroo industry are hopeful that the bill, like most pieces of legislation introduced into Congress, does not become law. But it could still have an impact if it spurs corporations to cut kangaroo products out of their supply chains to avoid a backlash.
Kangaroo Industries Association of Australia executive officer Dennis King said: "The bill is misguided, it's not grounded in the facts. No threatened species are commercially harvested in Australia, nor are any kangaroos harvested for their hides. It's all part of a government-regulated, humanely managed wildlife management program that has operated for 30 years."
Loading
The industry argues that kangaroos, far from being a threatened species like the panda, are so abundant that their population needs to be controlled. The Australian government estimates that there are 43 million kangaroos in NSW, Queensland, South Australia and Western Australia, up from 27 million a decade earlier.
"Even if there were no commercial industry, conservation culling would occur anyway to avoid overpopulation and mass starvation during droughts," King said.
"Kangaroos may look cute and cuddly but they can do immense amounts of damage to farmers' properties," he added.
Matthew Knott is North America correspondent for The Sydney Morning Herald and The Age.