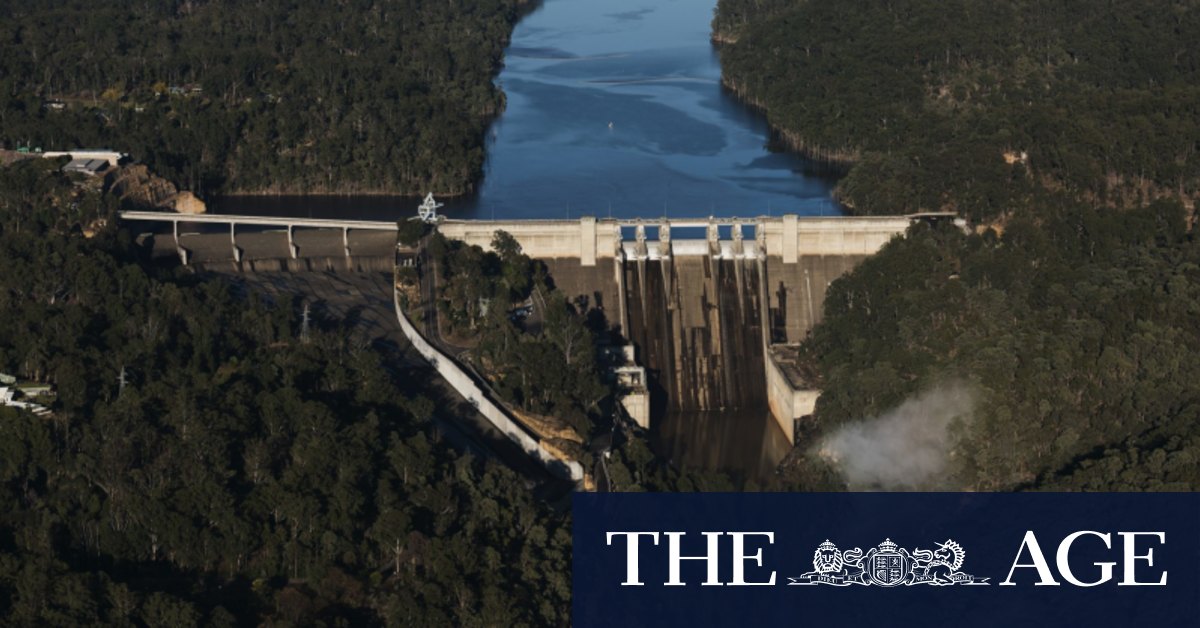 In a statement on Wednesday, WaterNSW said the request to declare the dam critical state significant infrastructure was made in early 2017.
Loading
"The Critical State Significant Infrastructure declaration request has not been finalised. CSSI projects are subject to Ministerial approvals in accordance with the EP&A Act 1979," the statement said.
Minister for Western Sydney Stuart Ayres, who is overseeing the project, told a budget estimates hearing on Wednesday an environmental impact study was being undertaken to allow people to understand the effects of the project.
"This is an intensive exercise by multiple government agencies, to get to a point … where we show very, very clearly what the environmental impact will be of creating a flood mitigation wall at Warragamba, that will temporarily hold water back in the event of a flood," he said.
He defended the plan as part of a variety of options canvassed for saving the lives and properties of tens of thousands of people who live downstream.
He also labelled those who focused on the environmental impact of the dam over the benefits of residents of the Hawkesbury-Nepean Valley as "extremists" who "neglect one side of the ledger", and said green groups were trying to use biodiversity offsets to make the project unviable.
Loading
"If our environmental groups, lobby government, lobby government agencies … to utilise biodiversity as a mechanism of creating an inflated price for raising the dam, that is a clear attempt to lift the price of the dam to make it harder for the government," he said.
He said groups such as the Colong Foundation were engaged in "clear attempts" to delay the project: "Whether it's a GIPA (government information request), whether it's an inquiry, while these are all incredibly important processes, and processes that are representing our democratic society, they do have an impact on time."
In response, Mr Burkitt told the Herald the group was working with flood experts, institutional investors, Traditional Owners, local government and the insurance industry in seeking alternatives for effective flood mitigation.
"Quite simply, we are doing the job that a competent and responsible minister would have done before launching a multi-million dollar attack on a work heritage site," he said.
Angus Thompson is an Urban Affairs reporter for The Sydney Morning Herald.