A Sydney mayor has referred his own council for investigation over repeated delays to restoration works on Australia's oldest public swimming pool.
Inner West Council's Labor mayor, Darcy Byrne, wrote to NSW Auditor-General Margaret Crawford on Tuesday to request she probes staff's handling of heritage works on Dawn Fraser Baths, which is yet to reopen despite formerly being slated for completion last December.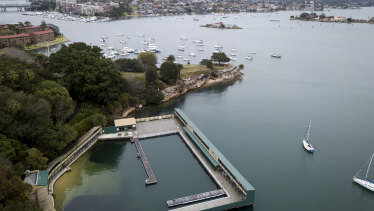 "As Inner West mayor, I do not take this step lightly, but the project has been plagued by a series of
continued delays regarding the completion of the project," Cr Byrne wrote to Ms Crawford, in a letter seen by The Sydney Morning Herald.
The letter was followed by a Facebook post in which Cr Byrne criticised the setbacks as "unacceptable" and said he had found it difficult to get accurate and timely information about the reopening of the pool, raising "serious concerns about accountability to the community".
Cr Byrne also said in the Tuesday social media post that council executives should be contracted by the elected council and their performance contracts published for the community to scrutinise.
"Today, the only real influence over council operations that elected representatives have is the employment of general managers. Many GMs are paid enormous salaries and wield great power without ever having to talk to local citizens, let alone be answerable to them," he wrote.
The council declined to comment on Cr Byrne's criticisms or his referral to Ms Crawford, but a staff member who spoke to the Herald on the condition of anonymity said the Facebook post had been "a massive point of discussion" among employees.
"It has rattled everybody," the staffer said.