Two brothers from Pakistan who are in Melbourne studying business have been accused of running a large counterfeit scheme from their home and selling packages of fake postage stamps to people across Australia.
Police allege Obaid and Shaheryer Khan were in possession of counterfeit stamps with an estimated value of $3 million, and had sold on eBay and posted out at least four packages of stamps in denominations of between $3 and $20 each.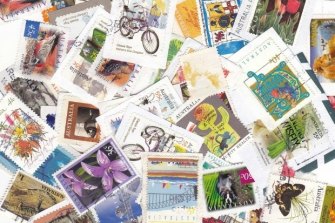 However, Melbourne Magistrates Court was told on Thursday, police believe the number of people duped could be closer to 100.
"There's potentially a large number of victims that we aren't aware of and a lot of these counterfeit stamps in circulation," Detective Senior Constable Tim Renshaw told a bail application.
Obaid, 21, and Shaheryer, 22, were granted bail despite police concerns they could flee Melbourne and return to their homeland.
Their father is a wealthy transport boss in Karachi, the court heard, and investigators were concerned the brothers had access to money and fake passports.
The brothers were arrested on Wednesday after police and Australia Post officials identified stamps being sold online as counterfeit.
When police raided their Brunswick East unit, they found 36 boxes of stamps, two luxury watches and a bag of 20 SIM cards. One of the brothers had bank cards linked to eight accounts in his wallet and the other five bank cards.
Detective Senior Constable Renshaw said the brothers admitted using the different bank cards and SIM cards to avoid detection, but eBay had since closed their accounts.