"A better course of action would have been to have a continued dialogue about consent and sexual coercion, as well as sexual assault and abuse, violence against women, gendered stereotypes, sexualisation of girls and women, and so on."
Ms Allum said parents were the primary educators of their children, and so needed to be involved in conversations about respect, consent and violence towards women.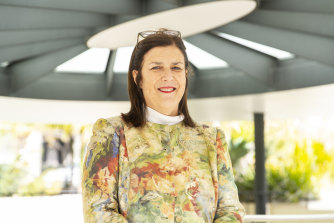 "Why was it important to sign something by yesterday afternoon, except that either the minister wanted it that way, or the [school] systems could look like they were doing something?" she said. "From what I can tell it's relatively cosmetic. What practical solution does it offer?
"If you can't name a practical solution, you've got to think it was political."
Another principal, who did not want to be named, said the problem of sexual assault ran much deeper than students' understanding of consent. "I don't think [the statement] is the answer," she said. "I don't know how a statement of intent even begins to address it."
Another said the document was "full of motherhood statements" but signing it did no harm and sent a positive message.
Loading
Julie Townsend, from St Catherine's School, said it was appropriate for schools to work together. "Parents' organisations can similarly unite with a common intent," she said. "Both the school sectors and parent organisations can work side by side."
Other principals, who also did not want to be named, said they would have preferred to wait for guidance from the Australian Human Rights Commission, which consulted with the sector at a roundtable on Friday.
They believe that a firm set of guidelines or recommendations from the commission, which has also helped the university sector and defence force, would be the most likely avenue to create lasting and meaningful change.
The AISNSW board voted to sign the statement after discussing it on Thursday night, AIS chief executive Geoff Newcombe said. "The board noted that this should be seen as a first step in dealing with what is a whole-of-society issue," he said.
"The association also is currently in discussions with the NSW Parents Council so that we can recognise the critical role that parents will play in trying to resolve this problem."
Jordan Baker is Education Editor of The Sydney Morning Herald
Natassia is the education reporter for The Sydney Morning Herald.