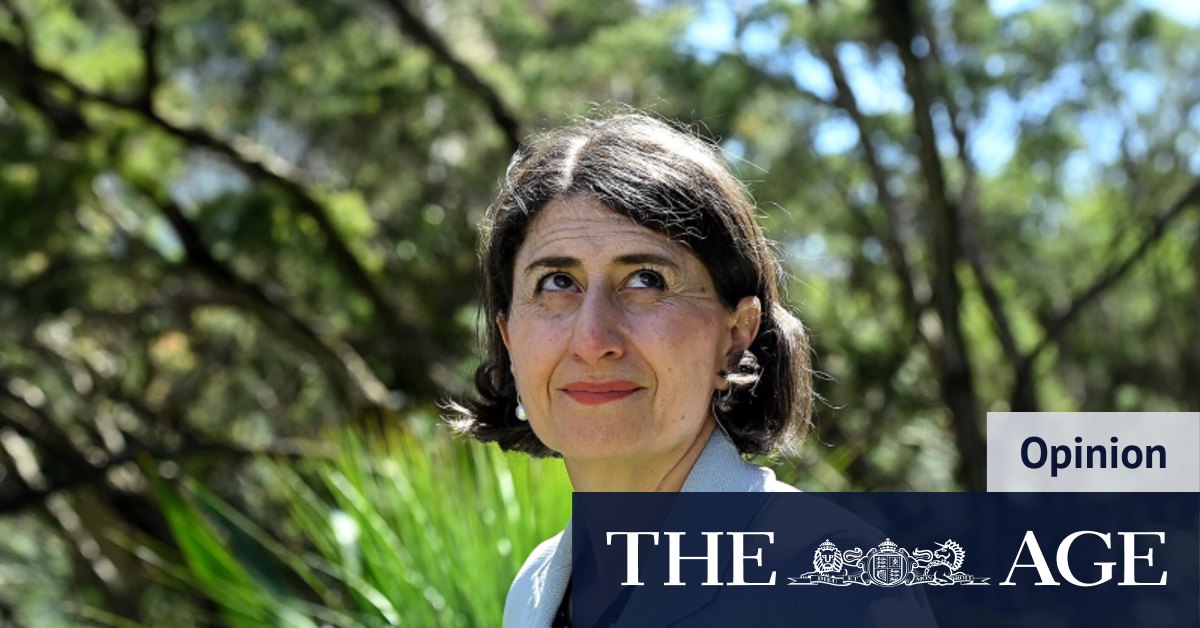 The state government has a major role to play preparing NSW for much deeper economic and cultural integration with nations in the Asia region.
It goes without saying that technological advances will continue to reshape our economy and workplaces. The disruptions caused by innovations, such as artificial intelligence, are often framed as a threat. But NSW's predominantly service-based economy and highly educated workforce is fairly well placed to benefit from future waves of technological change.
A recent state government report found that if NSW were a separate country it would rank fourth in the world for the percentage of workers with tertiary qualifications at 48.6 per cent – 97 per cent of them employed.
The state government has a crucial role ensuring people have the high skill levels NSW will need to thrive.
The second megatrend reshaping NSW is our changing demographics. When economic officials began warning us about the implications of our ageing population two decades ago it felt like a distant problem. But the effects of a greying populous are now starting to show.
Striking differences in age profile have emerged across different regions of NSW. The median age in Tenterfield and Eurobodalla reached 54.4 years in 2019, which was 22 years higher than parts of inner and south-western Sydney.
Loading
The growing age gap between some city and regional districts will create new political pressures and policy challenges as governments attempt to cater to constituencies with radically different demographic profiles.
By the middle of this century a quarter of the state's population will be aged 65 or more compared with about one-sixth today. That will leave fewer people working and paying taxes to fund schools, roads, hospitals and other government services. Over time that will create a yawning fiscal gap (the difference between what the NSW government receives and what it spends), making it much more difficult to deliver the level of state services and infrastructure that voters expect.
Without a steady inflow of migrants the population will age more quickly, so the state government must ensure NSW remains an attractive and affordable place for skilled workers to settle.
There's another huge challenge related to population – the cost of housing.
When Gladys Berejiklian became Premier in 2017 she famously cited housing affordability as one of her top priorities, saying it was the "biggest concern people have across the state". That concern hasn't gone away. The latest Ipsos Issues Monitor, which asks respondents to select the three most important issues facing the community, showed housing affordability was the equal top concern in NSW in the December quarter, alongside health and unemployment.
The best solution to this challenge is a plentiful supply of new dwellings, especially in well located parts of Sydney. Shrewd urban planning will be needed to achieve that.
The third megatrend is climate change. The destruction caused in NSW by drought, bushfires and floods during the past two years has drawn attention to how important it will be for the state government to effectively mitigate the risks of climate change and respond to its consequences.
The government's Electricity Infrastructure Roadmap, released late last year, put forward an ambitious transition to renewable energy sources. Because NSW is a major coal exporter the global push for lower emissions means the state economy will increasingly shift to more non-fossil fuel exports. The NSW government says droughts will become more frequent, and there will be more severe droughts due to climate change, which has implications for agricultural production, another key state export.
Loading
These three megatrends – economic, demographic and climatic – are driven by forces beyond the control of any government. But there is a lot NSW can do to make the state more resilient to their negative effects. Improvements to complex planning regimes and the state's inefficient tax system would be a good start.
Opinion newsletter
Matt Wade is a senior economics writer at The Sydney Morning Herald.