Homicide detectives have charged a man with murder over the death of a father who was shot as he lay in a car wreck near Geelong on Saturday.
Daniel Eagle was the front-seat passenger of a white Ford SUV that collided with an Australia Post truck on the Princes Highway in Corio about 6am.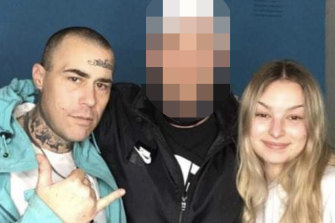 Investigators said a second vehicle – believed to have been following the SUV – pulled over at the crash scene.
Police said shots were fired into the SUV and Mr Eagle died at the scene.
Two other men aged in their 20s were taken to hospital with non-life-threatening injuries.
Late Sunday, homicide detectives charged a Corio man, 26, with murder. He was remanded in custody to appear at Geelong Magistrates Court on Monday.
"Still can't believe it's true. Only seen you last night. Man you will be missed by many. Daniel, RIP," one friend wrote on social media.
Police are investigating a firearms incident at a home connected to Mr Eagle, which was peppered with bullets shortly before the fatal shooting.