Police, who had been told there was an erratic man threatening to stab people with broken glass, arrived and handcuffed Mr Boursinos before moving him into the recovery position.
His condition deteriorated and police commenced CPR before paramedics arrived and took over. He died just after 3am.
An autopsy found underlying coronary artery disease, mechanical asphyxiation and the use of cocaine contributed to his death.
A police officer who investigated the case told the court that after reviewing the evidence, the circumstances did not meet the threshold to lay criminal charges against those who restrained Mr Boursinos.
However, he acknowledged that the bar staff were "under-equipped to understand what they were dealing with and deal with it as effectively as they could have".
Counsel assisting the Coroner Lindsay Spence said the conduct of the officers who arrested Mr Boursinos was reasonable, justifiable and in line with Victoria Police guidelines.
However, while those who restrained Mr Boursinos were acting in "good faith", he said there were questions around the adequacy of training for those working in the liquor industry.
Mr Spence said it was not mandatory for the Antique Bar licensee to have completed advanced responsible service of alcohol training and the venue wasn't required to hire security guards, who had received training about conflict resolution, first aid and appropriate restraints.
Coroner Jacqui Hawkins said there were "issues with these regulations".
Loading
"There are obvious gaps in regulations and requirements of training for licensees or even staff and bartenders. They are simply not informed about the risks associated with mechanical and physical restraint," she said.
Mr Boursinos' older sister Helen and brother Steven watched the proceedings online.
"Watching a loved one die on CCTV footage is something that can never be unseen," Steven said.
"The images make an indelible mark on one's psyche … and changes one's perception of life's outlook.
"Spiro cuts a vulnerable, friendless figure, albeit in an agitated state, crying out for help. There was ample opportunity to give him the distance he needed but it never came … his frustration at not getting the help he needed led him to take matters into his own hands, with the worst case ensuing: the loss of his life."
Mr Boursinos' brother said that closure had eluded their family for well over two years following the death of their beloved brother, son, friend and partner who was "desperately missed".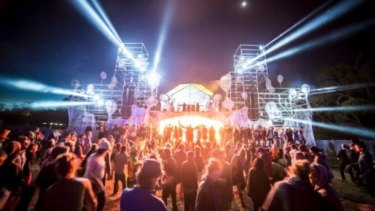 His sister Helen said: "A cry for help is a cry for help and it's a basic human right not afforded to Spiro when he needed it, it doesn't matter he was psychotic or had drugs in him, he did not get that help when he needed it. If he got it when he needed it, he would still be here with us today."
The court heard Mr Boursinos was 17 when he started his own event management business, primarily focusing on dance events, which were his lifelong passion.
He began the Earthcore business in 1993. It first attracted about 100 attendees but later drew thousands.
He entered bankruptcy in 2008 and became an events manager for the Royal Melbourne Hotel, before he restarted his Earthcore business with mixed success.
He had a number of reported incidents of drug-induced psychosis, but away from the "madness" produced by the drugs he was "incredibly funny, generous and at times very loving", said his on-and-off partner of 18 years.
Coroner Jacqui Hawkins said she would deliver a written finding.
Simone is a crime reporter for The Age. Most recently she covered breaking news for The Age, and before that for The Australian in Melbourne.