Tennessee Governor Bill Lee said that allowing transgender female athletes to participate under their chosen identity would "destroy women's sports".
Proponents of the bills argue that transgender female athletes have innate physical advantages over their competitors because they are likely to have higher testosterone and muscle mass levels. Allowing trans girls to participate against those born as girls (cisgendered) will deprive the latter of scholarship opportunities and records, they argue.
A study published in December by the British Journal of Sports Medicine, based on military members with a median age of 26, found that transgender women retained a mean running speed that was nine per cent faster than their cisgender peers after a year of testosterone suppression.
Loading
But there is scant evidence on younger athletes; in US states that collect data on the issue there are only a handful of transgender student athletes competing. There is no evidence that transgender women are systematically dominating the competition at a school or university level.
Legislators in Florida are currently considering two bills on the topic. One would require require student athletes to compete according to their sex assigned at birth; the other would ban transgender girls from playing female sports in middle school, high school and college unless their testosterone levels are below a particular level.
Jesse Jones, a real estate agent from Tallahassee, Florida's state capital, says he is alarmed at how the bill would impact his 13-year old transgender daughter, who is currently transitioning from male to female.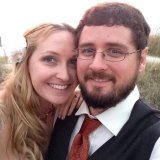 "I played sports when I was a kid, I played football, I did wrestling," Jones says.
"I learned a lot about leadership, perseverance, teamwork and setting goals. Not allowing transgender children to participate with other children of the gender they identify with will create huge barrier for them.
"This is a co-ordinated effort to discriminate against transgender children like my daughter and I don't like that."
Brandon Wolf, a spokesman for Florida Equality, a group promoting LGBTQ rights, says:
"This is a doubling down on the bullying and discrimination trans kids already experience. Trans kids are already the most marginalised and vulnerable kids in school. They are five times more likely to try to commit suicide than other children."
Commenting on why there has been such a rapid proliferation of such bills in recent months, Wolf says: "Conservatives believe this is a wedge issue that will energise their voting base. They are manipulating and perverting people's natural desire for fairness and women's rights into an attack on transgender kids."
Wolf says the bill is solving a non-existent problem given there have been no recorded complaints in Florida about transgender athletes participating in sports. Meanwhile, they make transgender children feel excluded and humiliated – regardless of whether they play sport or not.
When asked, Florida legislator Kaylee Tuck, who introduced one of the bills, has not identified any specific examples of problems with trans athletes competing in sports in her state.
She has pointed instead to US sprinter Allyson Felix, an Olympic gold medal-winner who, according to Tuck, could be beaten in a race by hundreds of high school boys.
"If we allow biological males to compete in athletic events against biological females, we may never see another Allyson Felix again," Tuck said recently.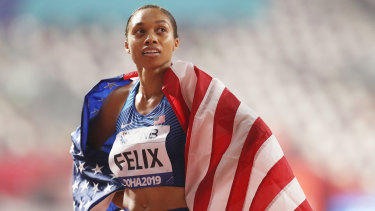 When North Carolina introduced a law in 2016 requiring people to use a bathroom that matches their gender at birth, the state lost hundreds of millions of dollars in revenue as businesses and performers boycotted the state.
There has been no similar backlash yet to the trans sport laws, although over 500 college athletes have called for the National Collegiate Athletic Association to withdraw from holding any events in states that pass such bills.
The laws are also vulnerable to legal challenges. Last year a federal judge blocked Idaho, the first state to pass such a law, from banning transgender athletes from women's sports teams because the state had not provided sufficient reasons for the law to exist.
Brandon Wolf, of Florida Equality, said LGBT advocates in his state may well have to resort to the courts soon. Republicans control all the branches of government in his state and Governor Ron DeSantis, a close Trump ally, is unlikely to antagonise cultural conservatives given he is widely expected to run for president in 2024.
"We're in real danger of these bills passing," he says. "It's scary."
Matthew Knott is North America correspondent for The Sydney Morning Herald and The Age.