"But it's one Labor can win with the right candidate and the right policy script, including strong support for the coal mining industry."
The byelection, triggered by the resignation of Nationals MP Michael Johnsen over allegations he raped a sex worker which he denies, is set to be a four-party contest, with One Nation announcing on Thursday it would contest the May 22 poll. The Shooters, Fishers and Farmers Party, which picked up more than 20 per cent of the vote in the 2019 state election, is also expected to field a candidate.
Mr Fitzgibbon said he believed skills training would likely dominate the campaign amid the closure of the Scone TAFE, while job security and prospects would also feature.
Labor Environment Action Network co-convenor Felicity Wade warned that the party needed to be transparent about the industry's future.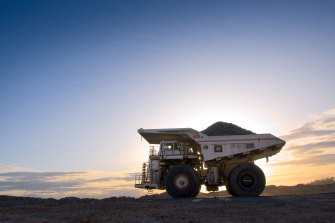 "It's a delicate line, backing coal workers now without bulls—-ing about the future. That's Labor's task," Ms Wade said.
"At the byelection Labor has to back coal workers, but they know things are changing and expect the government to have a plan for the region."
A senior Labor MP said the party should have won the seat in 2019, but tensions over the Wallarah 2 coal mine on the Central Coast had cost it votes.
"That became a mini Adani for Labor," they said, adding that they believed Ms McKay would likely run a pro-coal campaign.
Meanwhile, the NSW government's coal credentials are also likely to be put under the microscope by the minor parties during the campaign.
One Nation's Mark Latham warned the recent appointment of former prime minister Malcolm Turnbull to the NSW Net-Zero Emissions and Clean Economy Board by the Berejiklian government sent a clear message to the Hunter region.
Mr Turnbull told the ABC that there should be a moratorium on new coal approvals in the Upper Hunter, which he described as "out of control".
Loading
A senior Liberal MP speaking on the condition of anonymity said the Coalition was united in its support of the coal industry.
"But we're also united that the Hunter is able to get new emerging opportunities. It's not one or the other, it's both," they said.
The Nationals are yet to close the nomination process for their pre-selection, though party sources indicated they expected close to half a dozen candidates to contest it.
They said the Coalition would likely focus on job security and the government's handling of the COVID-19 pandemic as the basis of their campaign.
Premier Gladys Berejiklian has said she has "no doubt" her government would lose the byelection and would require a miracle to hold the seat.
Tom Rabe is Transport Reporter with The Sydney Morning Herald.