All were originally investigated by police as incidents of drink spiking, however, this theory was ruled out after testing identified no illicit substances.
But Laura Bajurny, a spokeswoman for the Alcohol and Drug Foundation, said one of the biggest challenges with drink spiking was that in the vast majority of cases perpetrators used alcohol, making it impossible to detect the substance in victims.
Lacing drinks with drugs like GHB and Rohypnol, a well-known date-rape drug, was very rare, she said.
"Alcohol is by far the most common drug that's used to spike people's drinks," Ms Bajurny said.
"It's also the most accessible drug because it's legal in Australia and it's unlikely to be detected. It wouldn't show up in a drug test, particularly if a person was knowingly drinking alcohol that night."
Laura, who requested her last name not be published for privacy reasons, wanted to speak out to encourage other young women to be alert to the dangers of drink spiking.
"I can't help but think about what could have happened if I wasn't able to get home," she said.
Laura arrived at The Alfred hospital's emergency department just after 4am. But she alleges despite repeatedly telling nurses and a doctor working in the emergency department she suspected her drink had been spiked, her concerns were not taken seriously.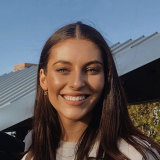 She claims staff focused on how many drinks she had consumed and denied her repeated requests for a toxicology test.
"A nurse took my blood pressure and said, 'big night is it?' She asked me: 'How many drinks did you have before you left the house?' It made me feel belittled and like they didn't believe me."
Laura estimates she had about nine standard drinks stretched out over eight hours and ate dinner before venturing to the South Yarra nightclub precinct.
"I had consumed a few drinks over a long period of time, but I was not drunk," she said. "I was completely lucid."
Laura also raised concerns her drink had been spiked with a doctor at The Alfred.
But she said he told her he was unable to undertake any tests because it was a "criminal matter", leaving her feeling "dismissed".
Laura's family has lodged a formal complaint with The Alfred, seen by The Age, detailing concerns about how her case was handled.
An Alfred Health spokeswoman said incidences of drink spiking could be distressing and it was important they were handled with discretion and sensitivity, even in challenging and busy emergency departments.
"We are in direct contact with this patient to discuss her concerns," the spokeswoman said. "We apologise to our patient as the experience she describes is certainly not the standard we set for staff behaviour in these circumstances. We are reviewing the incident with staff involved."
Under standard hospital protocols across Victoria, people who present to the emergency department with symptoms of intoxication are treated for their symptoms until they are well. Depending on their presentation, they may be asked to undergo a urine toxicology screen.
If a patient suspects their drink was spiked, it is recorded in their clinical notes and they are encouraged to report it to police.
Police confirmed they were investigating Laura's case and treating it as a suspected drink spiking.
But Ms Bajurny, of the Alcohol and Drug Foundation, said the true extent of drink spiking remained hidden due to stigma, lack of data and under-reporting.
"The stigma is really important because it is the same reason women haven't been reporting sexual violence for decades," she said. "They're afraid they won't be believed or they'll be blamed."
About a third of cases result in sexual assault. Other motivations include theft or a misguided prank.
According to crime statistics data, there were 16 recorded offences of "giving a drink containing intoxicating substance intending harm" between 2016 and 2020.
Investigators are able to request a forensic medical officer to take blood samples from a victim if they suspect drink spiking has occurred.
Assistant Commissioner Glenn Weir, who oversees the drugs portfolio at Victoria Police, encouraged people to be vigilant with their drinks.
"When there are suspected linked incidences of drink spiking, police often conduct roving patrols in licensed venues to prevent further offending," he said.
Start your day informed
Our Morning Edition newsletter is a curated guide to the most important and interesting stories, analysis and insights. Sign up here.
Melissa Cunningham is The Age's health reporter.
Simone is a crime reporter for The Age. Most recently she covered breaking news for The Age, and before that for The Australian in Melbourne.