The family of the man identified as the person who killed one Capitol Police officer and injured another by ramming them with a vehicle on Friday has released a statement expressing condolences and saying the suspect "was not a terrorist by any means."
In the statement issued on Saturday, the family said Noah Green, who was fatally shot by police, appeared to have been suffering from "depression and potential mental illness."
Green's relatives wrote they "feel great sympathy for the officer whose life was taken and the other injured during these events." They said upon learning of the attack, they "were just as taken aback as the rest of the nation from this horrific event."
Green was identified as the suspect by several people familiar with the investigation. Police have not yet officially released the assailant's identity.
Meanwhile, sympathies continue to pour in for the 18-year veteran of the Capitol force who was killed, William "Billy" Evans, who according to a neighbour was the father of two children. His family has asked for privacy to mourn.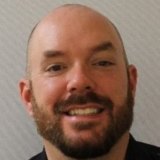 The other officer suffered injuries not believed to be life-threatening and was hospitalised on Friday.
On Saturday, the Capitol Police said on Twitter that the department "is deeply grateful for the support we've received from around the world. We wish we could respond to each one of you. Please know your sympathy is appreciated beyond words."
Evans is the second Capitol Police officer to die in the line of duty this year; Officer Brian D. Sicknick died of injuries he suffered fighting a riotous mob during the January 6 insurrection at the Capitol.