Victoria's conservation watchdog is seeking information about two men who were filmed allegedly illegally killing wildlife, including the endangered powerful owl, in a state forest near Melbourne.
On Thursday, February 11 the first man, aged in his late twenties to early thirties, was recorded on a camera that a community member had set up at Paul's Range State Forest, about 50 kilometres north-east of Melbourne.
He carried a rifle and two dead birds, believed to be a large parrot and a powerful owl, Australia's largest owl species.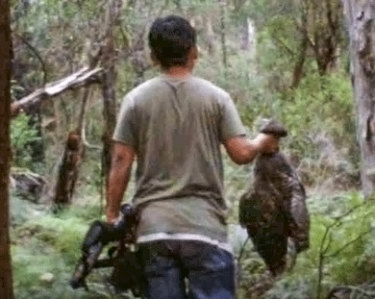 A week later, on Thursday, February 18, a man aged in his forties or fifties was recorded at the same location, carrying a rifle and black backpack.
Office of the Conservation Regulator spokesperson Greg Chant said a member of the public alerted the watchdog after they saw footage on a game camera they had set up at Paul's Range.
Community members, often those who legally hunt deer, sometimes use temporary cameras to monitor wildlife and work out the patterns of what is present in an area, Mr Chant said.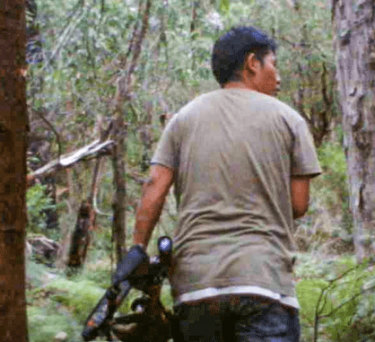 But it was very unusual for people to illegally kill native birds like powerful owls, he said.
"I was saddened and a bit surprised because we don't often come across this type of offence," Mr Chant said.