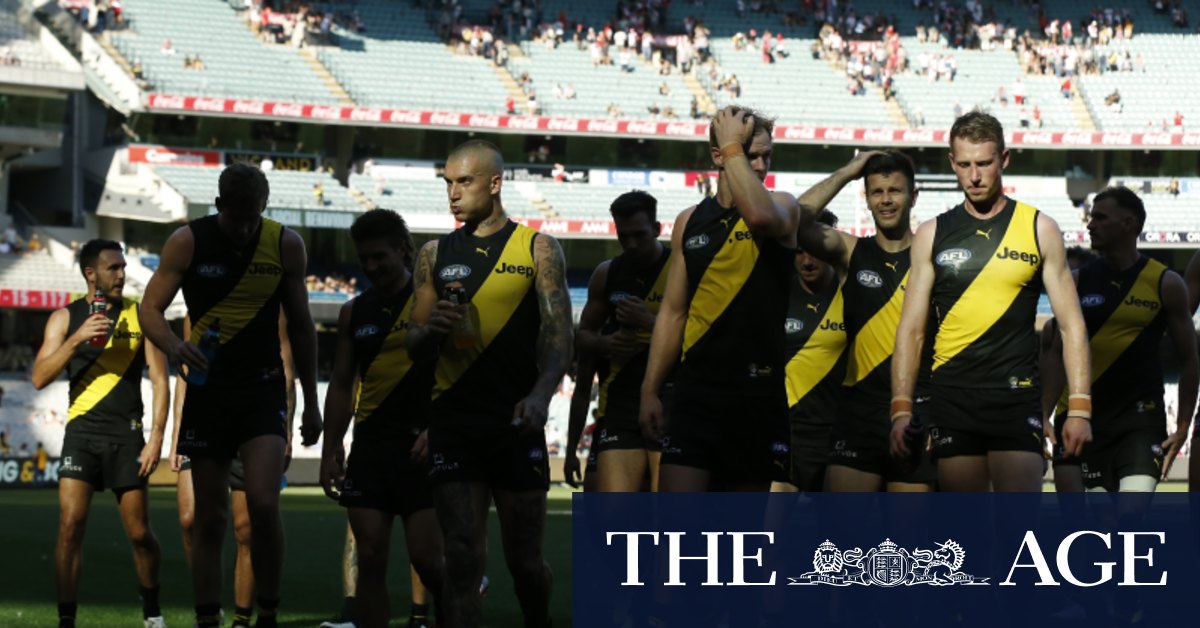 McIntosh was floored after an accidental collision with Sydney's Dane Rampe, whose arm made contact with the Tiger's head in a ground-ball contest.
A concerned Rampe immediately put his hand up to call the doctors out onto the field to treat McIntosh, who took about a minute to get to his feet. It's unclear if McIntosh has concussion, which would automatically rule him out for 12 days, but it would be a surprise if he was deemed fit.
"He's lucky really. It looked horrible to be fair. I'm just glad he's walking around at this stage," Hardwick said.
Frustrated with Vlastuin's slow recovery, the Tigers sent the valuable defender for another scan, which returned worrying findings.
"The initial scan didn't show it. Nick wasn't recovering as well as we would have liked," Hardwick said.
"Our medical staff will speak about it later in the week but he won't be back at least four-plus weeks."
Hardwick was critical of the Swans after the two teams' "horrendous" match last year, wrongly accusing them of throwing an extra player behind the ball, but was strong in his praise for John Longmire's young side.
Loading
"I thought they were simply outstanding," Hardwick said. "To be honest, the score flattered us. I felt it was a 10-goal loss. I thought they killed us in every facet of the game: offensively, defensively, they were just simply brilliant.
"Some of their stuff looked Richmond-like. Their forward-half turnover game was really strong. They made us make some mistakes we don't normally make. That's what good sides do, they punish you. They're in a really good spot at the moment."