Victoria has recorded no new local cases of coronavirus for the 38th day in a row as calls grow for the government to fast-track mass vaccination centres.
There were 7,077 test results returned on Saturday. One active case remains in Victoria – an international flight crew member who tested positive to COVID-19 on March 29.
The figures come as the chief executive of Australia's largest airport backed calls for the government to fast-track mass vaccination centres, arguing it would help restore the tourism industry at a time when many people have lost confidence in booking interstate travel.
As the government released state breakdowns of the vaccine roll-out for the first time, Sydney Airport boss Geoff Culbert said US-style mass immunisation centres would speed up the rollout and prevent Australia from being left behind by the rest of the world.
Mr Culbert told The Age and The Sydney Morning Herald the vaccine program was critical to bringing the $60 billion tourism industry out of hibernation by ensuring state borders can stay open and allow the international border to open properly.
"The travelling public has no confidence in their ability to book a holiday interstate," Mr Culbert said following a week in which every state and territory except NSW blocked arrivals from Brisbane in response to a COVID-19 outbreak there.
"The whole situation is a mess."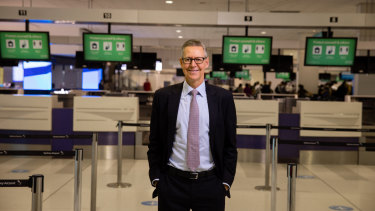 Australia's vaccine program is running behind schedule – delivering fewer than 1 million injections by the end of March rather than a planned 4 million.