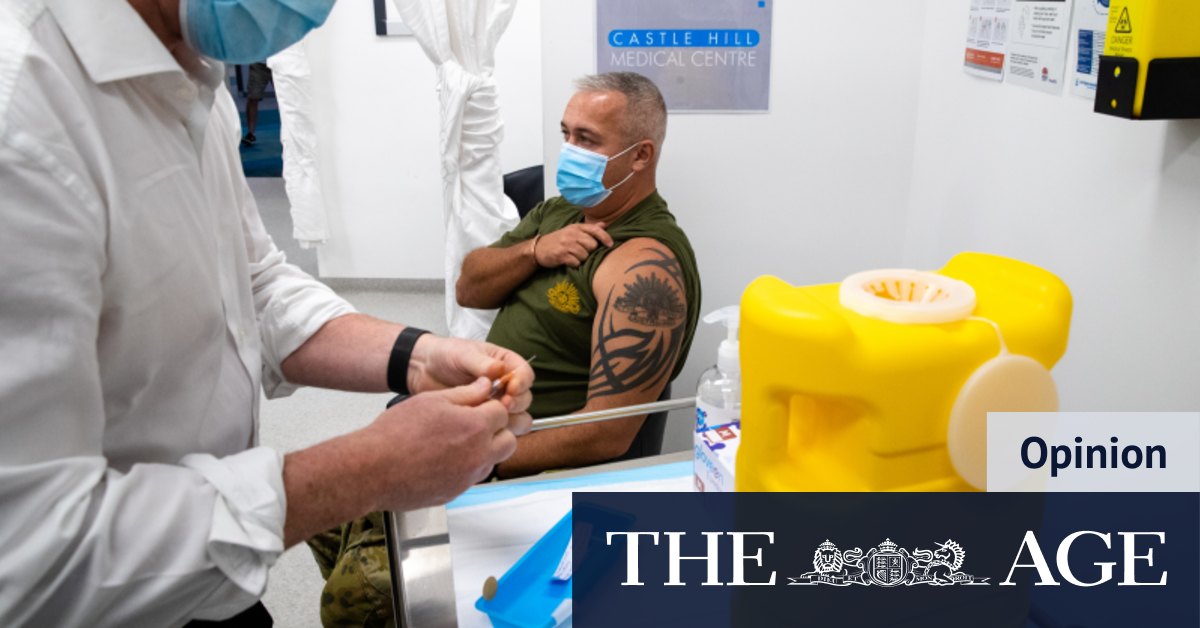 But distribution must extend well beyond GPs. If we were to roll out our COVID-19 vaccine at the rate we administer flu vaccines each year, we'd be well on our way to vaccinating at the rate of 200,000 a day we need to finish by the end of the year. Just as we do with the flu vaccine, we should roll out COVID-19 vaccines through pharmacies with extreme urgency. And we should also utilise large public venues like the SCG and MCG to deliver vaccines at an industrial scale, as in the US.
Loading
Last, the part of the process the federal government is squarely responsible for – vaccine procurement – needs to be radically ramped up, no matter the cost. We need more doses of the high-efficacy vaccines like Pfizer and Moderna, and the relatively high-efficacy and single-shot Johnson & Johnson vaccine. While Europe has blocked exports of some vaccines, production in the US is beginning to outstrip its domestic consumption and it has been exporting doses to Canada. Given our special relationship with the US, we should be aggressively pursuing vaccines from this market as well. The government must get more doses of the vaccines now, from wherever it can, and pay whatever price the producers demand. That's the price we pay for being inadequately prepared – but it's nevertheless well worth paying.
Australia's vaccine rollout has been an abject failure, largely because the roles and responsibilities of the feds and states have been imperfectly and opaquely defined. The quickest way to end the blame game is to make it clear to the public exactly who is to blame and for what. Both the feds and states have an incentive to clear that up. The sooner they do so, the sooner the pace of our rollout can increase ten-fold, as it desperately needs to.
Steven Hamilton is an assistant professor of economics at George Washington University and chief economist at Blueprint Institute. Richard Holden is a professor of economics at UNSW Business School and president-elect of the Academy of the Social Sciences in Australia.