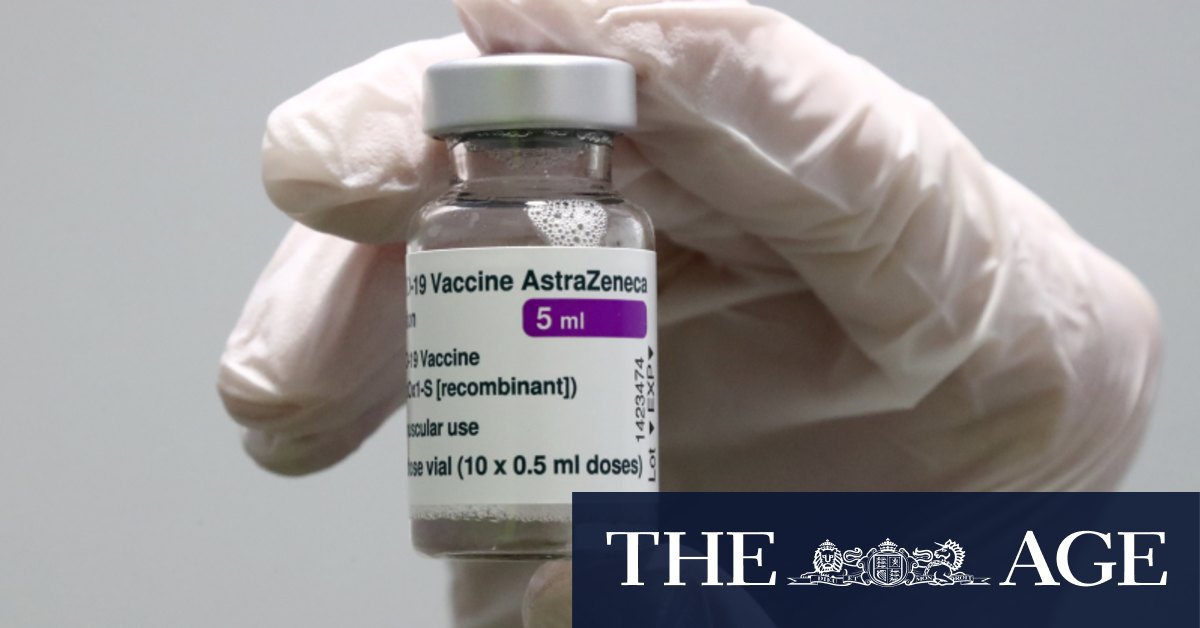 Australia has deals with Pfizer, AstraZeneca and Novavax for about 125 million vaccines, enough to cover the population almost 2.5 times over. It also has access to vaccines through the global COVAX agreement.
Loading
Dr Duckett said an increased variety of vaccines would not necessarily speed up the rollout, as the country was not currently using all its available supplies.
"We have two rate–limiting factors; one is the logistics debacle and the other is the supply," he said. "It's a moot point if we had increased supply whether we'd get it into people's arms because we're not getting all the vaccine we've [currently] got into people's arms."
It was revealed in News Corp papers last week that some states had used only 50 per cent of supplies provided by the federal government, sparking a backlash from Queensland and NSW.
In aged care, 111,873 doses have been administered so far, well short of the 190,000 residents the government initially expected to have covered by week six of the rollout.
Australia's Deputy Chief Medical Officer Michael Kidd said the vaccine rollout would speed up this week and had already been picking up thanks to the addition of GP clinics to the program.
"Our nation's GPs helped to triple the number of doses of vaccine delivered in two weeks from 250,000 a week to over 840,000 in the last week," he said.
"Last week, we had over 1500 general practices involved in the vaccine rollout. By the end of this week, we will have over 3000 general practices, Commonwealth-funded GP-led respiratory clinics, and Aboriginal health services delivering the vaccine to members of their local communities."
By Saturday evening, 841,885 vaccines had been administered in Australia, more than half (454,280) by states or territories.
Professor Kidd did not have the vaccination figures from Sunday, but said the Health Department expected that number to be low because it was a public holiday.
"We expected that very few doses of vaccine were going to be delivered on Easter Sunday," he said.
Prime Minister Scott Morrison and the NSW and Queensland governments are keen for daily vaccination data to be made public and the issue is expected to be discussed at the next National Cabinet meeting on Friday.
Loading
A spokeswoman for AstraZeneca said the company had an agreement to supply 53.8 million doses to Australia – 50 million of which are being produced locally by CSL – and expected more of the outstanding 3.1 million overseas doses to become available over the course of the year.
A Pfizer spokeswoman said the company was committed to delivering on its agreement to supply 20 million doses by the end of 2021.
"We remain on track with supplies to Australia and do not anticipate any local impact to supply," she said.
Rachel Clun is a federal political reporter at The Sydney Morning Herald and The Age, covering health.