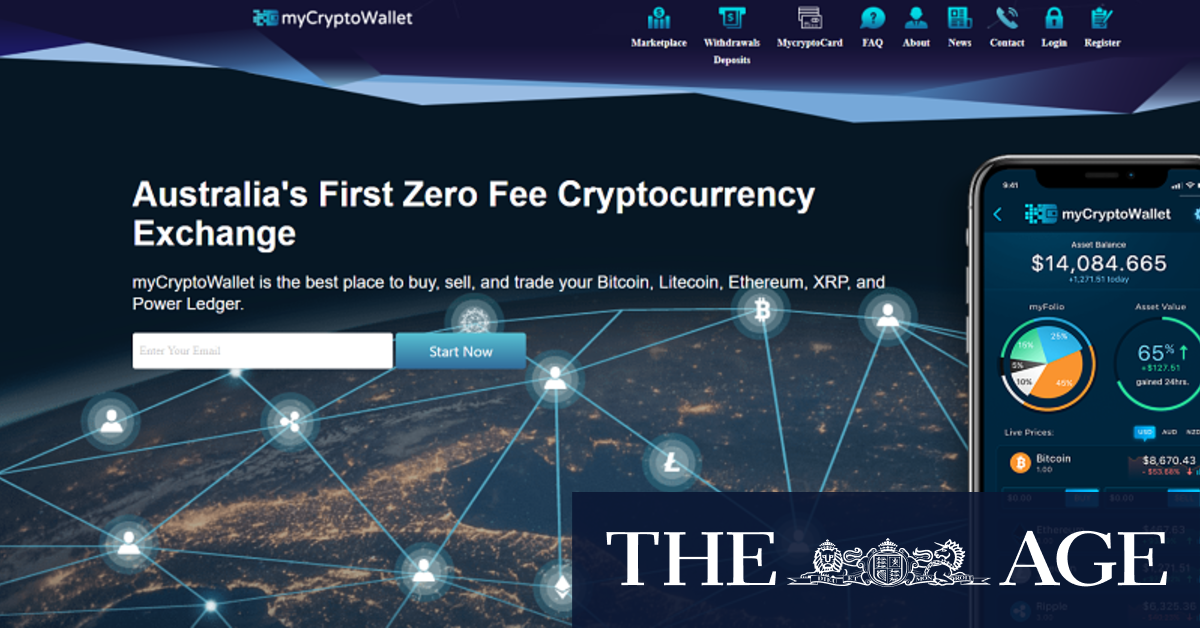 Loading
Meanwhile, Toni Walker, a 63-year-old investor who bought $1500 worth of cryptocurrency on MyCryptoWallet over the last four years, said she wanted to withdraw her funds earlier this year when they had doubled but was unable to access the exchange.
"I would welcome the chance to get my funds back, but I don't have a good feeling about it," she said. "I would also welcome an investigation from ASIC or AUSTRAC."
Australian cryptocurrency exchanges are largely unregulated, with companies only required to be registered with the financial crime watchdog AUSTRAC for anti-money laundering purposes. Unlike stock exchanges, crypto exchanges are not required to have a Financial Services License registered by ASIC and operate with minimal scrutiny.
However, The Age and The Sydney Morning Herald understand the corporate regulator has received and is assessing a large number of complaints from users. This may result in a formal investigation by ASIC.
Following repeated questions from The Age and The Sydney Morning Herald, a spokeswoman from MyCryptoWallet denied there had been problems with the exchange's operations, saying the company was "completely unaware" of users reporting issues and the business was "operating smoothly with no issues".
Customers of the exchange have been repeatedly messaging the company via their support emails and on Twitter and Instagram for the past year. The spokeswoman said the company had lost access to its social media pages in 2019 and blamed unanswered emails on "users IP whitelisting to our email domain". Two days after receiving questions from The Age and The Sydney Morning Herald, the company began responding to users on Twitter and had established a new support email for them to use.
The spokeswoman added it was "absolutely impossible" for the company to cease trading without authorities being notified, saying that agencies such as the ATO collect the company's trade data every six to eight months through its reporting obligations as a Digital Service Provider (DSP). A spokesperson for the ATO said it had no records of a DSP under the name of MyCryptoWallet.
"It is quite upsetting to hear you are creating an article about false negativity regarding myCryptoWallet rather than the amazing ground-breaking blockchain technology we offer Australian users," the spokeswoman said.
A comment from the company's support team on Instagram also appeared to threaten to reveal a user's current account balance in response to the customer raising issues with accessing the exchange.
"We do not share users account balances publicly but if you keep doing so we will have no choice but to make them public as you're creating FUD [fear, uncertainty and doubt]," the comment said.
The company said it had found 47 users who had experienced a failed withdrawal in the past six months and was working with them to fix the issue. The Age and The Sydney Morning Herald do not suggest that Mr Koenigsmann is responsible for users' missing funds.
MyCryptoWallet is not the only local exchange to face troubles recently, with major platform ACX falling over last year owing customers upwards of $10 million. Over 450 digital currency exchanges are registered with AUSTRAC, yet barely a dozen of those are mainstream or frequently used.
Caroline Bowler, the chief executive of Australia's largest crypto exchange BTCMarkets, told The Age and The Sydney Morning Herald these issues were prime examples of why cryptocurrency exchanges were in desperate need of more regulation.
"The point of regulation isn't about protecting exchanges, it's about protecting investors. Users believe that regulation exists where actually there's a vacuum," she said.
"Financial services is the single largest sector for the Australian economy. If we don't pull our finger out and start moving on this, we risk putting our largest economic sector in jeopardy."
Business Briefing
Start the day with major stories, exclusive coverage and expert opinion from our leading business journalists delivered to your inbox. Sign up here.
Dominic Powell writes about the retail industry for the Sydney Morning Herald and The Age.