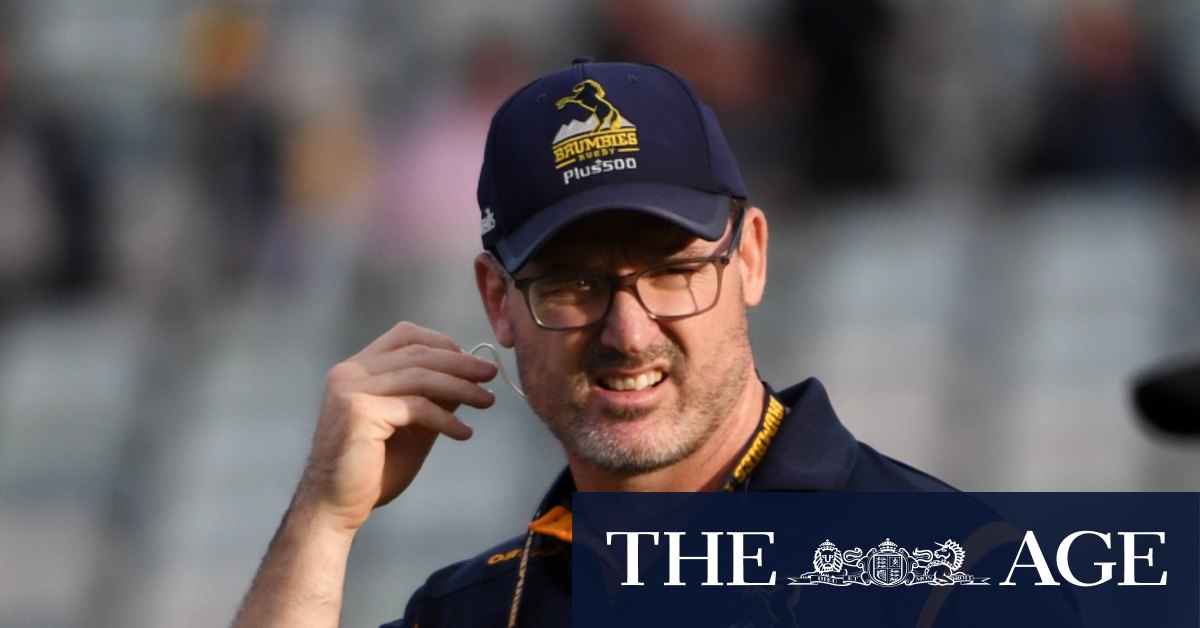 "I've talked to Dave and the coaches a lot but that's just around rugby and our players in that program," McKellar said.
"I've said in the past I one day look forward to coaching at that level. When that day is, I don't know."
Rennie and Rugby Australia are in no rush to find a replacement and Parling may even plug the gap if a new hire isn't made prior to the July series against France.
Whoever does take the role on would be mindful of McKellar's ACT deal expiring after next year's Super Rugby season.
Even if he doesn't take up a position in 2021, the brains behind the Brumbies' unstoppable rolling maul remains a strong chance of joining Rennie's staff ahead of the inbound Tests next July, giving the Queensland product plenty of time to become accustomed to the role and the squad prior to the 2023 World Cup.
Meanwhile, Super Rugby clubs are sweating on Tuesday's announcement from New Zealand Prime Minister Jacinda Ardern regarding a trans-Tasman bubble.
New Zealand media reports suggest the bubble could be up and running as soon as mid April.
That would allow the full trans-Tasman fixture – which kicks off in mid-May – to be played as currently scheduled.
Home games for the five Australian franchises will be extremely valuable as matches against New Zealand teams generally bring the biggest crowds of the year.
Loading
The Reds are hopeful of attracting a crowd of almost 25,000 to their clash with the Crusaders. The match will also be used to celebrate the 10th anniversary of the 2011 Super Rugby title winning team.
If the bubble is delayed or not functional for the trans-Tasman competition, alternate plans are already in place.
RA are hopeful of creating a "hub" or "bubble" but the most likely scenario is the extension of the Super Rugby AU season.
The location of the Super Round – which would have seen all five trans-Tasman matches take place in one city – is yet to be decided. The concept is likely to wait until next year before it's launched by RA and NZR.
Sam is a sports reporter for The Sydney Morning Herald.