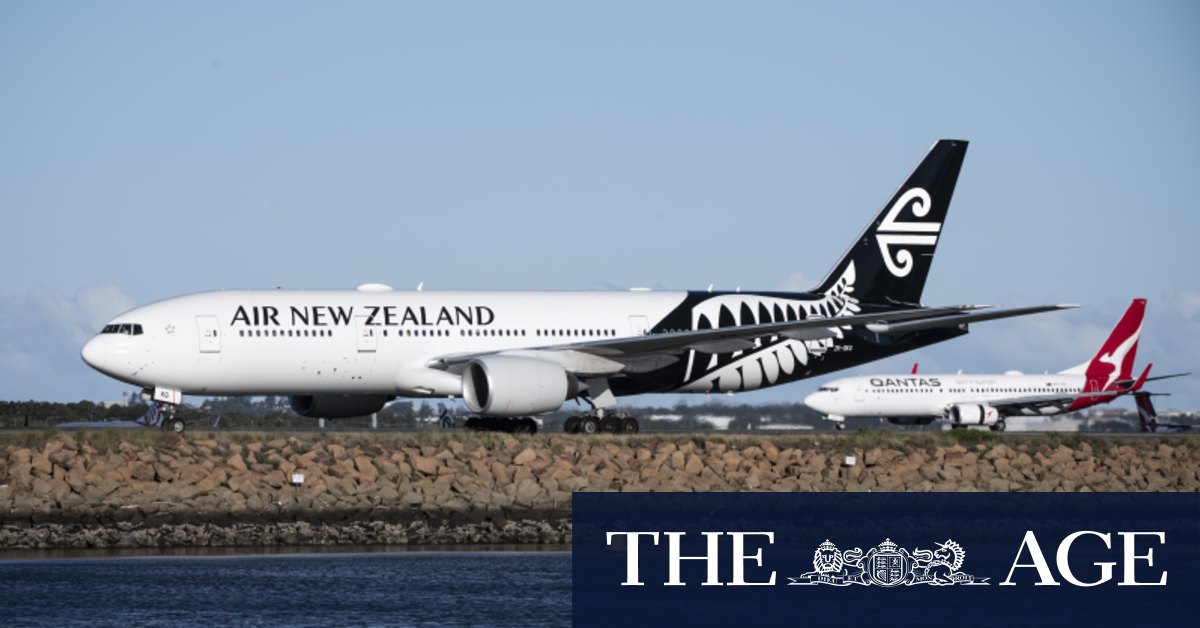 Virgin had been selling New Zealand flights from June 19 in anticipation of a travel bubble opening but said on Tuesday it would not return there until October because of the "evolving border requirements which add complexity to our business". Virgin is still rebuilding its domestic network after going into voluntary administration in April last year.
Qantas has opened two new routes in response to the bubble, from Auckland to Cairns and the Gold Coast, while Air New Zealand is launching flights from Auckland to Hobart – directly connecting New Zealand and Tasmania by air for the first time in two decades.
Mr Foran said his airline could quickly ramp up capacity to 75 or 90 per cent if there was strong demand, with the New Zealand school holidays starting on April 17 and expected to boost traffic when the bubble opens on the 19th. Ms Ardern said her government believed two-way traffic would return to 80 per cent capacity by the end of 2021.
Flight Centre managing director Graham Turner said he expected travel between the two countries to ramp up quickly to pre-COVID levels provided travellers weren't deterred by a snap decision to close the border again. "The demand will be a little bit cautious at first but I think there will be a lot of good deals, a lot of [visiting friends and relatives] tourist traffic and later quite a bit of business traffic," he said.
"As long as the borders stay open, I think demand will be quite substantial. If they keep closing it… that will be a problem."
Australia's travel and tourism industry believes the risk of state border closures has been a significant handbrake on the domestic tourism recovery.
The cheapest Sydney-Auckland fare for travel in mid-May available on Tuesday afternoon was $658 on Qantas, $618 on Air New Zealand, and $480 on Jetstar.
Both Qantas and Air New Zealand have implemented flexible booking policies allowing unlimited booking changes for all fares booked for travel this year.
Flights to and from New Zealand made up 17 per cent of the total international passenger traffic at Australian airports in 2019. With around 1.5 million visitors going in each direction, the two-way route accounted for 15 per cent of visitors to Australia and 40 per cent of visitors into New Zealand.
Market Recap
A concise wrap of the day on the markets, breaking business news and expert opinion delivered to your inbox each afternoon. Sign up  Here.