Real Asset Management is boosting its development pipeline with pandemic-proof essential services and neighbourhood retail assets as its considers a possible $800 million float later in the year.
Income-generating, high-yield assets with long leases form the basis of its $650 million of real estate under management across 20 properties weighted to the eastern seaboard.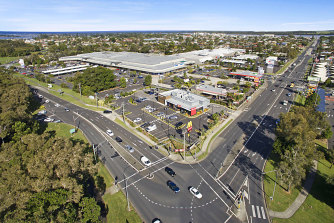 Founded five years ago by chief executive and former UBS operatives Scott Kelly and head of real estate Will Gray, RAM will use its $125 million development pipeline to add value to existing properties and buy new assets.
"We are examining a potential float of about $800 million into a new real estate investment trust focusing on essential services later in the year, but no firm decision has been made," Mr Kelly said.
"Any float will be a combination of our essential services assets, such as key neighbourhood shopping centres anchored by Woolworths, Coles and IGA, and some medical properties."
The wholesale RAM Essential Services REIT's main assets include Dubbo Private Hospital in regional NSW and Ballina Central on NSW's north coast, and RAM will look at expanding into Victoria.
The company is one of many that have identified medical and food-anchored suburban malls as the growth sectors of commercial real estate. This trend reflects the ageing population and the new flexible working practices of people opting to stay close to home for part of the week.
A new report from JLL on retail investment sentiment shows investors are re-rating neighbourhood asset pricing given their defensive performance through lockdown.
JLL's annual Australian Shopping Centre Investment Review & Outlook noted a shift to low-risk assets was evident across all real estate sectors through most of 2020. Neighbourhood centre activity was strong in 2020, with 37 transactions worth a total $1.6 billion, in line with the prior year's $1.7 billion worth of deals.