Ancient bone tools found in a remote northern Australian cave have confirmed that people were using them for much longer than previously thought.
A team of scientists analysed eight bone tools discovered in Riwi Cave in Mimbi country in south-central Kimberley, Western Australia.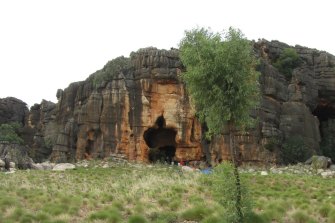 Griffith University archaeologist Michelle Langley, an expert in ancient bone tools, said the team dated them to more than 35,000 years old, making them among the oldest bone tools found in Australia.
"There's one older, from another Kimberley site called Carpenter's Gap which is dated to around 46,000 years ago, but these tools have been dated to between 35,000 and 46,000 years old, so they're of a similar age," Dr Langley said.
The tools were mostly kangaroo bones, and were believed to have been used for a variety of tasks, from splitting resin used as an adhesive, to spear points for hunting.
There has been argument in archaeological circles about how early bone tools were being used by Indigenous Australians, exacerbated by the fact bones decayed in the harsh Australian conditions relatively quickly compared with stone tools.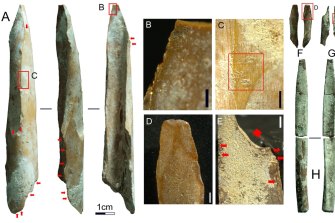 Dr Langley said the cave where the tools were found probably sheltered them from the elements.
"Especially in the arid north of the country, bone tools don't survive long in the archaeological record, so we're lucky in this instance that the cave was able to preserve them in quite good condition," she said.