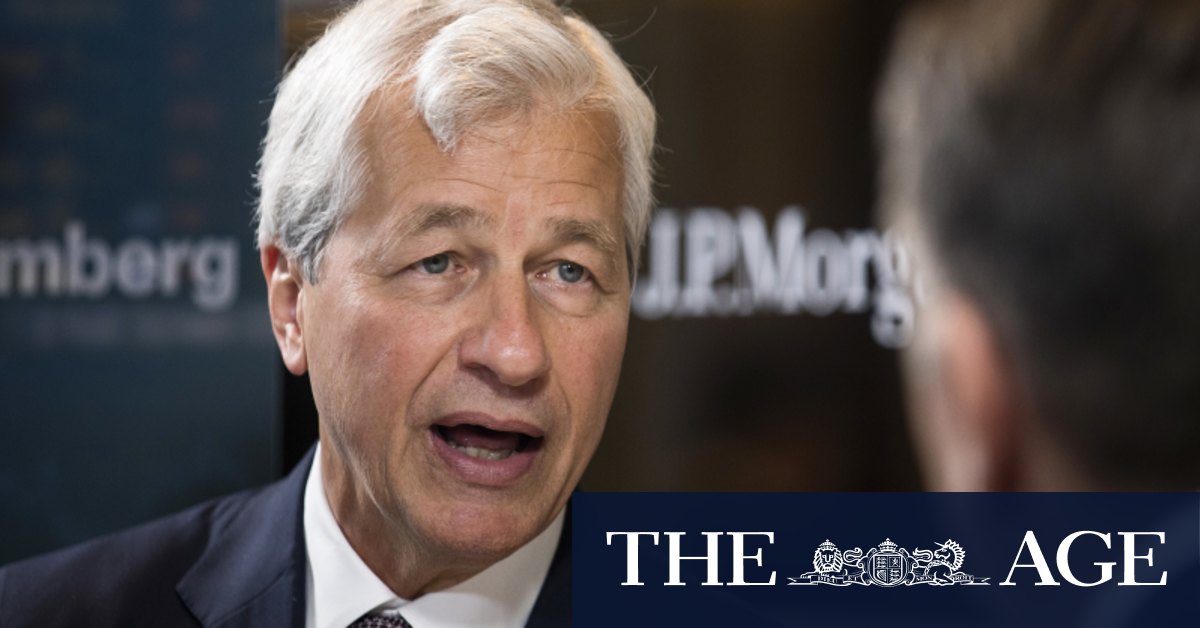 "Banks have enormous competitive threats — from virtually every angle," he said. "Fintech and Big Tech are here… big time!"
The letter expands on predictions Dimon has offered for years, this time declaring many of those threats have now arrived. Financial-technology firms are more formidable, offering easy-to-use, fast and smart products, he said. Shadow banks — a group that includes investment funds and online platforms offering financing to companies and consumers — are winning market share too.
"Fixing America's problems is going to take hard work. But if we divide them into their component parts, we will find many viable solutions."

JPMorgan chief Jamie Dimon
Those groups have outpaced the growth of banks by some measures, often thanks to less regulation. They have also done "a terrific job in easing customers' pain points" with slick online platforms, he said.
"While I am still confident that JPMorgan Chase can grow and earn a good return for its shareholders, the competition will be intense, and we must get faster and be more creative," the CEO wrote. "Acquisitions are in our future, and fintech is an area where some of that cash could be put to work."
Despite a warning just two days ago from US Senate Minority Leader Mitch McConnell that corporate leaders should refrain from taking stances on divisive political issues, Dimon wades into areas including immigration, health care and education.
Loading
"Our problems are neither Democratic nor Republican — nor are the solutions," Dimon wrote. "Unfortunately, however, partisan politics is preventing collaborative policy from being designed and implemented, particularly at the federal level."
For all the brightness in his economic outlook, Dimon found cause for far darker laments.
The pandemic has thrust profound inequities and their devastating effects into the spotlight. On issues such as health care and immigration, people have lost faith in the government's ability to solve problems, he said.
"Americans know that something has gone terribly wrong, and they blame this country's leadership: the elite, the powerful, the decision-makers — in government, in business and in civic society," he wrote. "This is completely appropriate, for who else should take the blame?"
That fuels populism on the right and left, he said. "But populism is not policy, and we cannot let it drive another round of poor planning and bad leadership that will simply make our country's situation worse."
The CEO even put it in economic terms: He estimates wide-ranging "dysfunction" has cut a percentage point off the US growth rate. He suggested studying solutions abroad, pointing to apprenticeship programs in Germany, health care in Singapore and infrastructure in Hong Kong.
"Fixing America's problems is going to take hard work. But if we divide them into their component parts, we will find many viable solutions," he said. "With thoughtful analysis, common sense and pragmatism, there is hope."
Bloomberg