Indigenous people who have appeared before the Murri Court overall end up being charged with fewer serious offences in the future, with many believing it is not a biased "whitefella court".
But some offenders have gone on to commit even more drugs, weapons, forgery and theft crimes.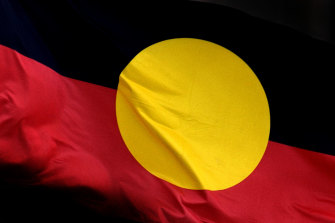 The Murri Court was reintroduced by the Palaszczuk government in 2016 after being cut by the Newman government in 2012.
It aims to reduce the over-representation of Indigenous people in the criminal justice system by holding informal, less-intimidating hearings and including elders, alcohol and drug programs, and employment and health services.
An Ipsos report into the Murri Court, dated June 2019 and due to be released this week, found it was operating as intended in providing a culturally informed specialist court to help rehabilitate Indigenous offenders.
Stakeholders said the Murri Court had reunified families, reduced incarceration, prompted people to give up drugs and improve their health, helped people get jobs, training and car licences, and reinvigorated respect for community, culture and elders.
Many offenders took personal responsibility for their crimes and became more aware of how their actions affected victims, and there was a belief Murri Court was not a racially biased "whitefella court" but somewhere they could have a "fair go".
The report found "good indications" that charges for serious offences were declining overall, but some charges, such as illicit drugs, weapons, forgery and theft, were increasing.
The review allocated offenders to four groups based on their experiences with the Murri Court – "feeling strong", "staying on track", "a chance to change" and "needing support".