The first stage of the scheme would be limited to hotels run by government agency COVID-19 Quarantine Victoria, but it is hoped it would later be expanded to include purpose-built student accommodation, much of which is currently sitting empty.
A number of flight options have also been canvassed by universities including direct commercial trips between China, India and Melbourne; charter flights from a hub in either Singapore or Kuala Lumpur in Malaysia; or charter flights from Shanghai and Mumbai to Melbourne. The plan would not seek to reduce the number of Australians allowed back.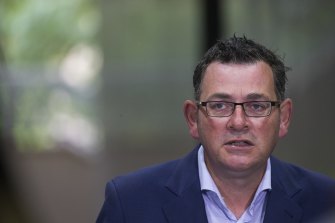 Before students can arrive in Victoria, the Andrews government must put forward a plan to the Morrison government for approval.
The state government refused to comment on the issue, except to say they will not bring students back "until it is safe to do so". Premier Daniel Andrews has previously talked down expectations of students returning this year, but federal Education Minister Alan Tudge has offered the states the option of bringing students back in small pilot programs.
About 260,000 international students have been stranded offshore since the pandemic. As The Age revealed this week, the loss of foreign students to Australia's strict border closures is likely to punch an $18 billion hole in the economy, including $6 billion from Victoria, where international education is the state's single biggest export commodity.
In Victoria, multiple plans proposed over months have got little traction.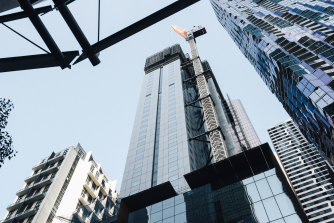 An RMIT spokeswoman said the university was working with the Victorian government, City of Melbourne and other universities "on a statewide approach that will allow international students to enter Victoria".
A University of Melbourne spokesman said the university "has been working closely with other universities and the state government for the past 12 months to facilitate the return of international students to Victoria".
Loading
The City of Melbourne has proposed its own plan including charter flights for students. And in a separate detailed plan to both state and federal governments, the purpose-built student accommodation industry last year proposed a quarantine system based in what are now largely vacant student apartment blocks across major cities.
Acting Premier James Merlino recently insisted the main problem for the sector was winning federal approval for students and other "economic cohorts" to fly into Victoria in addition to returning Australians.
"If you don't get that from the federal government then it doesn't matter what other ideas, whether it's the City of Melbourne, SA, NSW or ourselves, doesn't matter what idea you have to deliver it, if you can't get people [students] on the flights, it's a no-goer," he said last week.
Craig Carracher, the co-founder and chairman of student housing developer, Scape, said international students could be brought back safely, but "the problem is a lack of political will at both levels" of government.
Mr Carracher said the Morrison government appeared to have an eye to the next election while the Andrews government appeared to be on a permanent election footing.
"The two leaders [Scott Morrison and Daniel Andrews] often don't appear to have much in common but on this matter they are in agreement," Mr Carracher said.
Farrah Tomazin is a senior journalist and investigative reporter with interests in politics, social justice and legal affairs. She recently helped cover the 2020 US presidential election for The Age & Sydney Morning Herald.
Royce Millar is an investigative journalist at The Age with a special interest in public policy and government decision-making.
Adam Carey is Education Editor. He joined The Age in 2007 and has previously covered state politics, transport, general news, the arts and food.