"France has lost one of its everyday heroines in a barbaric gesture of infinite cowardice," Prime Minister Jean Castex said outside the police station, located on a residential street in the town of Rambouillet.
France has seen several attacks by Islamist militants or Islamist-inspired individuals in recent years that have killed about 250 people.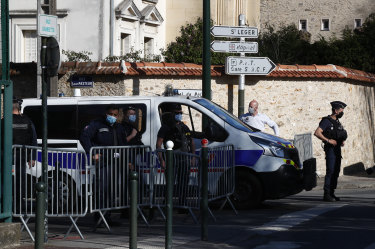 Friday's attack came six months after a Chechen teenager beheaded a school teacher in Conflans, another Paris satellite town.
Macron has expressed increasing concern over radicalisation – often non-violent – within Muslim communities, warning that Islamist separatism is threatening to take control in some areas.
He has called for an "enlightened Islam" in France, saying Islam and radical Islamism must not be conflated.
Tackling religious extremism, domestic security and notions of French identity are likely to be important issues in next year's presidential election.
Marine Le Pen, leader of the far-right and the strongest challenger to Macron's re-election bid, said the police needed more protection.
"Support the police, expel illegal immigrants, eradicate Islamism," she tweeted.
Reuters