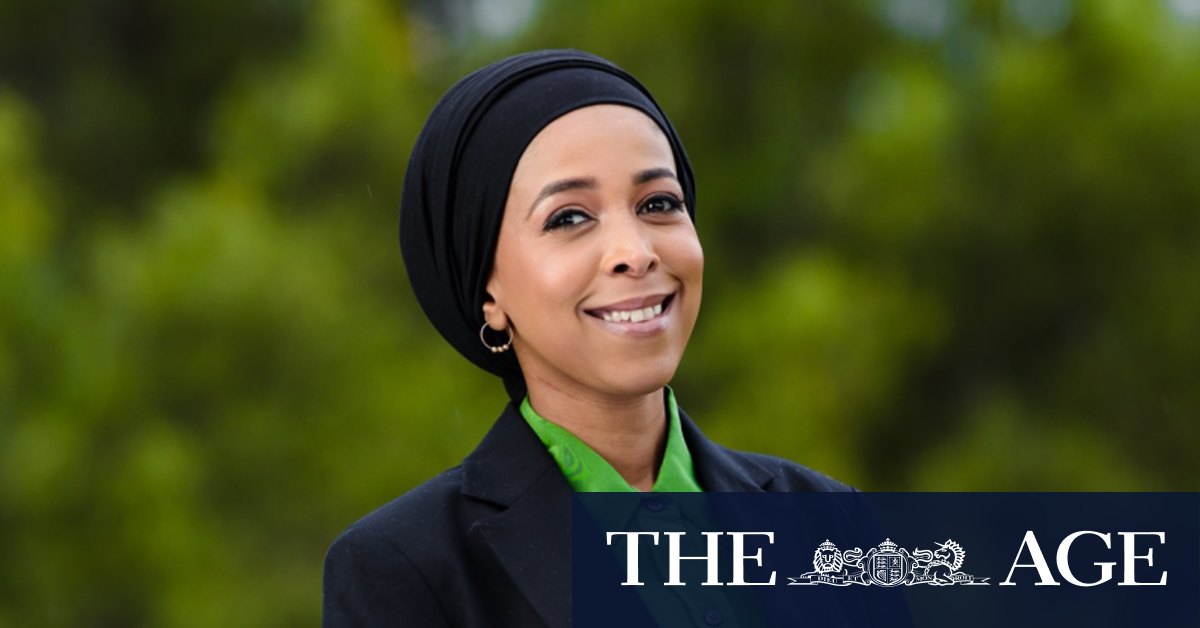 A security guard said in a statement that he called an ambulance and attempted to administer first aid to Cr Mohamud immediately after the assault in Bray Street.
"[Cr Mohamud] told me numerous times to 'bring that bitch back, I'll f— her up'. She has also yelled out various things, such as 'f— the LG family' and also said something in what I believe was in Arabic and not understandable, followed by words along the line of, 'I swear to Allah if I lose my eye I will make sure all these faggots die'," the guard alleges in a statement to police.
Video footage obtained by The Age shows Cr Mohamud and a man walking down Bray Street about 3.40am, when she stops outside a caged smoking area to the rear of Chasers nightclub.
Another witness, who works as a manager at Poof Doof, told police Cr Mohamud reached through the bars of the smoking area and grabbed a "trans woman" by the hair.
The manager, who asked not to be identified, said he helped to separate the pair, before the patron opened an emergency door and pursued Cr Mohamud along Bray Street.
The manager alleges in his statement that Cr Mohamud was yelling "Allahu Akbar" – the Muslim declaration that God is great – after the incident.
Police have received at least three other statements from Chasers staff that accuse Cr Mohamud of starting the incident and launching a homophobic tirade after she was assaulted.
On May 20, the Australian Greens Victoria released a statement that defended Cr Mohamud and claimed police had been provided with "contradictory witness statements".
"Our understanding is that the version of events reported in the media has been contradicted by subsequent police witness statements," the statement said.
"The Victorian Greens would like to emphasise that we do not condone violence or abuse in any form and condemn this vicious assault on a woman of colour."