Then-environment minister Stephen Dawson said the specialised expertise, qualifications and experience brought together by Puliyapang made it an ideal choice. Murujuga Aboriginal Corporation chief executive Peter Jeffries said it was another boost to the World Heritage bid.
The tender was meant to be until February 2025. Puliyapang was to evaluate existing studies, design and implement the new program, upskill local Indigenous rangers to eventually take over, hold quarterly stakeholder workshops from three months in, and provide detailed annual reports.
The department terminated the contract on April 30, not long before the first annual report was due.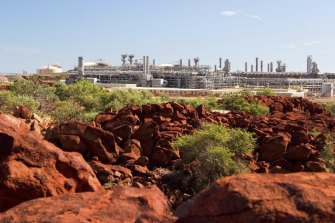 A department spokeswoman said a procurement process was under way and the department was working to ensure minimal delays and a smooth transition. It was anticipated field and laboratory studies would still commence late this year.
Asked if this affected final approvals for Woodside's Scarborough project, she said the Environmental Protection Authority would always provide recommendations and advice based on the best scientific information available at the time.
The stakeholder reference group expects the department to update them on the contract and timeline at the next meeting in early August, if not before.
WAtoday contacted Puliyapang – Tocomwall chief executive Scott Franks and Calibre operations manager Mike Buchan – but received no reply.
Murujuga Aboriginal Corporation remains committed to ensuring the program's success.
"MAC's priority is to protect Murujuga's ancient rock art, heritage and culture, and MAC supports necessary actions to ensure that the program delivers this," chief executive Peter Jeffries said.
"If a new contractor is required, then MAC supports this decision.
"A change in contractors … will in no way affect the progress of MAC's application for World Heritage Listing."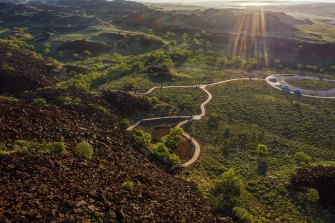 Friends of Australian Rock Art co-convenor Judith Hugo hoped the Curtin scientific team sub-contracted would receive the contract.
"It just needs the WA government to finalise arrangements as soon as possible," she said.
"It is imperative for the World Heritage nomination process that the WA government can demonstrate to UNESCO its sincerity about protecting the unique and irreplaceable petroglyphs from acidic industrial emissions."
A Woodside spokeswoman said the company was doing its own emissions monitoring meanwhile. The final investment decision target for Scarborough remained at the second half of 2021.
A Yara Pilbara spokeswoman said the company took its obligations to operate on Murujuga seriously and every year since 2017 had actively monitored the art, with independent specialists working in partnership with traditional owners to do annual sampling and analysis of seven rock art sites near Yara's operations.
Given the Puliyapang contract termination, Yara expected it would be undertaking the monitoring program again in 2021.
A Rio Tinto spokesman said the company was a strong supporter of the monitoring program and looked forward to a new contract being implemented.