A man has been caught allegedly trying to flee the country after police seized $7 million in cash that was hidden under a concrete floor last week.
Hugo Jacobs, 39, was arrested at Sydney Airport's international terminal about 9pm on Thursday trying to board a flight to Dubai.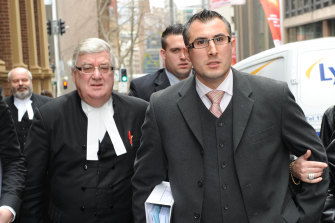 Detectives arrived a short time later and took him to Mascot police station where he was charged with knowingly dealing with the proceeds of crime and knowingly directing activities of a criminal group.
Mr Jacobs was acquitted in 2011 of murdering Kings Cross nightclub identity Todd O'Connor. He was accused of luring Mr O'Connor to an isolated street in Sydney's south at Tempe and carrying out "an execution-style" killing in a dispute over drug money.
Mr Jacobs was previously known as Hashem Ibrahim but changed his name by deed poll.
His Thursday arrest came after police on June 2 searched a home at Roselands, in Sydney's south-west, where they say they found a large quantity of cash hidden under the concrete flooring in a storage shed.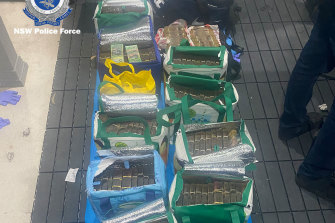 The cash is undergoing further examination and is still being counted, but police estimate it totals more than $7 million
Mr Jacobs, from Earlwood, in Sydney's south-west, appeared at Central Local Court on Friday where he was formally refused bail.