Western Australia has no active coronavirus cases, including in hotel quarantine, for the first time since the pandemic arrived in Australia early last year.
The zero cases tally will likely be fleeting, with 140 infections detected in Perth's quarantine hotels this year – three of those seeping out into the community through two security guards and a returned traveller.
Nearly half of the cases, 59, were recorded in April alone, and one-third of the total arrived via COVID-stricken India.
Since then, WA has halved its intake of returned international travellers from 1025 a week to 530 and temporarily restricted entry for people in India.
People must also return a negative test before boarding a flight to Australia.
The changes have reduced the number of positive cases detected in hotel quarantine since May to just seven, with none detected so far in June.
I popped this in as a related article earlier but I think it deserves a post of its own. It appeared in The Telegraph in London, and has been slightly adapted for Australian audiences.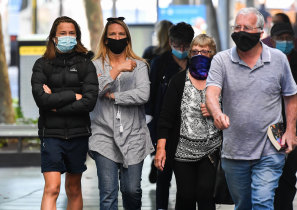 Face masks and social distancing measures should continue forever.
That's the view of Professor Susan Michie, a senior scientist advising the British government.
Professor Michie suggests the mouth and nose-covering measures introduced to tackle the coronavirus pandemic should be retained to help suppress other viruses and boost public health.
The University College London academic, who sits on the Scientific Advisory Group for Emergencies (SAGE) that advises ministers in the US, said that alongside vaccines, test and tracing, and border controls, "people's behaviour" was a key factor towards controlling the pandemic.
"That is the behaviour of social distancing, of when you're indoors, making sure there's good ventilation or if it's not, wearing face masks, of hands and surface hygiene. We will need to keep this going in the long term and that will be good not only for COVID, but also to reduce others diseases," Professor Michie, told Britain's Channel 5.
Interrupted by a follow-up questions about how long she thought the measures should continue, the professor of health psychology said: "I think forever, to some extent."
Later asked whether she thought the proposal was realistic, she said: "I think there's lots of different behaviours we've changed in our lives. We now routinely wear seat belts, we didn't use to.
"We now routinely pick up dog poo in the parks, we didn't use to. When people see that there is a threat and there is something they can do to reduce that… [to] themselves, their loved ones and their communities, what we see now over this last year is people do that."
Assembled in a makeshift commercial kitchen on a side street in Melbourne's north, 15 volunteers with the Muslim Women's Council of Victoria take on their own "mystery box" every Friday.
They rustle through donations of food from local charities and businesses: spare vegetables, rice, spice packets, sometimes chicken or beef.
Their assignment? Come up with a meal to serve the vulnerable Victorians who visit for Friday lunch in Coburg. Demand has peaked and troughed since mum-of-four Afshan Mantoo, the council's president, started the initiative at the start of the coronavirus pandemic last March.
"We got up to 300 people visiting us in the second wave. By the start of May we were down to 100. People were honest, they said 'thank you, we no longer need it, we're back in jobs and things are looking better'."
Fast forward to a fortnight ago when the government announced another statewide lockdown and suddenly Ms Mantoo's team of volunteers were "inundated with phone calls".
"We've doubled the amount of food we serve on Fridays since lockdown restarted. Casual workers and families came to us saying they'd had to suddenly close their business or restaurant."
Chicken curry, rice, salad, beans and sweet tea were on offer at the community hall in Coburg last week. The volunteers have fine-tuned several recipes over the past 16 months, from pasta bake to pizza to vegetarian and vegan dishes.
"None of us are chefs. It's home-cooked food for hundreds of people," Ms Manto said. "Some weeks it's turning 25 kilograms of meat into a meal, that can be a big challenge!"
The pandemic delayed the global climate summit until November this year – one of the most fortuitous postponements in history, writes Andrew Charlton, a managing director at Accenture and adjunct professor at Macquarie University's e61 Institute.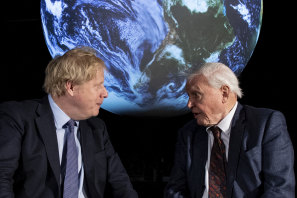 The pandemic wrought havoc on big events. The Summer Olympics in Tokyo were delayed by a year. The American National Basketball Association sequestered hundreds of athletes inside a "bubble" at Disney World for most of the 2020 season. The Eurovision Song Contest was cancelled for the first time in its 65-year history. But for one event, the delay turned out to be a stroke of luck. In fact, it might even help save the planet.
That event was the United Nations climate change summit in Glasgow. The summit was scheduled for late 2020 – the dying days of the Trump administration. If Donald Trump were in charge, he would have brought a wrecking ball to the party. But COVID-19 bumped the meeting to November 2021, falling under the presidency of Joe Biden. This might be one of the most fortuitous rainchecks in world history.
The Glasgow summit is the crucial meeting to address climate change in this decade. At the breakthrough Paris climate summit five years ago, countries collectively agreed for the first time to try to limit increases in the world's temperature to 1.5 degrees.
But the dreadful shortcoming of the Paris agreement was that the individual emission-reduction pledges of each country were not enough to meet the global 1.5 degrees goal. It was as if everyone agreed to go dutch for a fancy dinner, but when the money was counted it only covered half the bill.
The vital purpose of the Glasgow summit in 2021 is to close the gap between global ambition and national commitments.
In the extra year the pandemic has allowed, there has been encouraging progress, with many nations coming forward with promises of deeper national emissions cuts.
And that's a wrap on today's Victorian press conference. Here's a rundown:
Victoria's Chief Health Officer has warned the state to expect more COVID-19 cases to emerge next week, with contract tracers still searching for answers to where and how a Reservoir family of four caught the virus.
Professor Brett Sutton said they had now genomically identified that the family – a man in his 80s, a woman in her 70s, a man in his 50s and a man in his 20s – are carrying the Kappa variant of the virus, which is the same as the clusters in Whittlesea and in Port Melbourne.
However, the train of transmission remains unclear: authorities have not been able to both determine how the family or how the two Victorians who tested positive for the virus after travelling to Queensland caught COVID-19.
"There are a number of potential exposure sites and acquisition sites, where they may have been when another infectious case was also present," Professor Sutton said.
The warning comes after Victoria recorded no new local cases for the first time in almost three weeks, with the state moving to eased coronavirus restrictions overnight.
Professor Sutton also said thorough interviews were ongoing with the two Victorians who tested positive in Queensland, but it "does seem to be that they were right at the end of an infectious period" when they were tested.
The pair are also carrying the Kappa variant.
"The week ahead probably won't be all zero cases," Professor Sutton said. "We have thousands of primary close contacts, some of which will become positive."
Whether Melbourne gyms should be allowed to open or not continues to be a point of contention, with the state government defending the decision to keep the businesses closed for the foreseeable future.
While hairdressers and hospitality venues reopened their doors today, gym owners have been told there is no clear date for when they will be able to reopen.
Chief Health Officer Brett Sutton said they were using data from Victoria and overseas when deciding gyms were not allowed to open in today's easing of restrictions.
He said there were international examples where social distancing and rigorous cleaning was in place at gyms – and those exercising were tested before attending – but transmission of the virus still occurred.
"It is a reality that exertion indoors and prolonged contact becomes a transmission risk," Professor Sutton said.
"I think the industry has absolutely done it tough. I know they are ready and willing to do whatever they can to try to mitigate the risks, but it remains a high-risk environment."
Victorian schools have been urged to postpone scheduled pupil-free days after all Melbourne schoolchildren returned to classrooms today.
Acting Premier James Merlino, who is also the state's education minister, said schools had been asked to postpone any planned curriculum days after children in metropolitan Melbourne missed two weeks of classroom time.
A number of schools across Melbourne have called today a pupil-free day while others have notified families that students should stay home on Tuesday, despite Education Department directions that metropolitan Melbourne schools should reopen from today.
"We have been really clear with schools," Mr Merlino said. "We had a pupil-free day in the lead up to schools going into remote learning.
"There is no statewide pupil-free day or metropolitan-wide pupil-free day for schools. The clear message from the department to all our government schools is that we want to prioritise a return to face-to-face teaching and that is what is happening at schools right across the board.
"We have said to schools that if you have a curriculum day – and some schools plan out curriculum days a year in advance, they may have guest speakers – but we have said to schools that if you can postpone a curriculum day you should, so there is no pupil-free day.
"We want all students back at school face-to-face, and the department has made it very clear to schools that if you can move any planned curriculum day, you should."
The Age is publishing this live blog free for all readers as a public service – all Victorians need access to reliable, factual information about the COVID-19 outbreak and the impact of lockdown.
We know many Victorians are going through tough times, but if you can, consider a subscription to The Age. Journalism is expensive.
Now more than ever, Victorians deserve locally produced, high-quality, fair and accurate journalism. Sign up here.
Every vaccinated Victorian helps but health authorities say there's still no "magic number" of a vaccinated population that would result in herd immunity.
Chief Health Officer Brett Sutton said it was difficult to quantify what herd immunity would look like in Victoria, considering the different variants of coronavirus now spreading around the world.
"With respect to the risk of lockdowns, every bit helps, whether it is another two per cent, five per cent, 10 per cent," Professor Sutton said.
"There is some randomness about it, the first case in the state, if they are in a household where most people are vaccinated, this could be game-changing for the risk of transmission."
Acting Premier James Merlino said there was "no magic number" when it came to vaccination rates to achieve herd immunity, but higher ranges of vaccination were the "path out of this".
"The greater percentage of our population which is vaccinated, particularly fully vaccinated, it does have a positive impact on the transmission of the virus and the impact on our broader community, in terms of the health impacts if somebody does contract the virus," Mr Merlino said.
"What we know is that our path out of this is the successful rollout of the Commonwealth's vaccine program and purpose-built facilities for people who pose the highest risk for our community.
"In terms of individual outbreaks and circumstances, they are dealt with on their merits."
Victoria's Chief Health Officer Brett Sutton has defended the state government's rules around wearing masks outdoors, telling today's press conference that outdoor settings "shouldn't be dismissed" as potential exposure sites.
Professor Sutton said that because it was only 48 hours since the four new cases in Reservoir were discovered –and because they were not yet clearly linked – masks would remain an important intervention.
He said health authorities were reviewing the lockdown settings all the time, and he was currently "not nervous about opening up".
"(Masks) still reduce transmission substantially, people move in and out of indoor and outdoor areas all the time, and it is not always easy to judge how close others are," he said.
"It will, especially if both individuals are wearing a mask at the same time, reduce the transmission risk.
"It is a substantially smaller risk, that is why we encourage a whole lot of activities to take place outdoors, and for individuals to meet outdoors, but (transmission) still occurs.
"Obviously we do not want to impose things that are excessive, but it is always under review, because the risk remains until we have run all of this down."