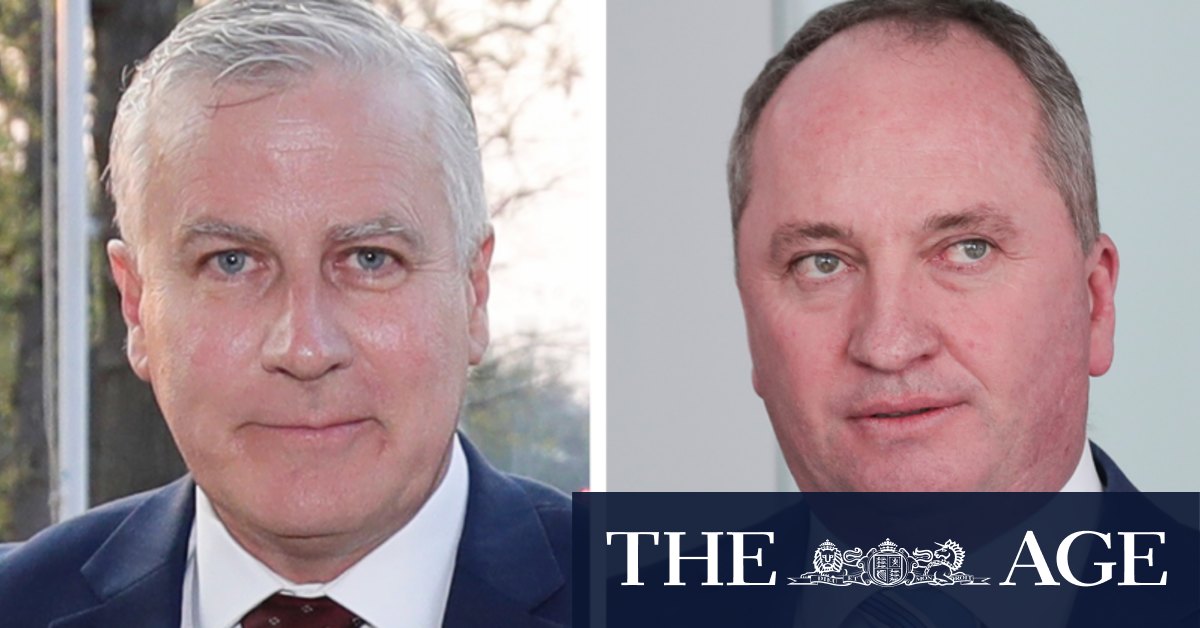 One National Party minister told The Herald and The Age Mr Joyce did not have enough support to win back the leadership, and Mr Littleproud would be unwilling to mount a challenge.
"No one has the guts to challenge," the minister said. "It's always fractious, this is nothing new."
Mr McCormack stint in the PM's chair last week was not without event. In a memorable question time gaffe, he said government's handling of the pandemic meant he would "much sooner live in Australia than anywhere else in the nation".
Australia was a guest attendee of the Group of 7 in Britain last week, where world leaders agreed to "ambitious and accelerated efforts to achieve net zero greenhouse gas emissions as soon as possible and by 2050 at the latest".
But at home, Resources Minister Keith Pitt, a member of the Nationals, told ABC Radio National Breakfast that was not a policy his party had endorsed.
"We have not committed to net zero by 2050," he said. "That would require the agreement of the Nationals and that agreement has not been reached or sought."
Mr Joyce was contacted for comment.