A five-year legal battle that started with a union request for a women's toilet at a Melbourne building site ended on Friday in the High Court with a loss for the federal building regulator.
The construction regulator was using its last legal appeal in a quest to fine the Construction, Forestry, Maritime, Mining and Energy Union tens of thousands of dollars for what it claimed was unlawful industrial action. The High Court dismissed the action.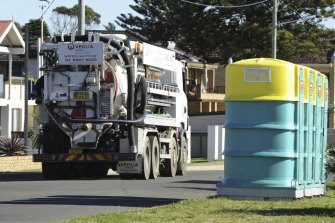 In April 2015 CFMMEU official Gerard Benstead went to a building site in the southeast Melbourne suburb of Brighton and told a contractor the workers' shed was not large enough and there was no women's toilet.
Mr Benstead also said the company should have an enterprise agreement, which is typically negotiated with the union and comes with high rates of pay and various restrictions on work.
A supervisor replied that the company had organised a system, in conjunction with the workplace safety regulator and a female employee, for any women working on the site to use the men's toilets.
After Mr Benstead and another union organiser returned to the site and sent the workers home, the company relented and had a portable toilet and an additional shed installed.
That series of events, the Australian Building and Construction Commission claimed, constituted unlawful industrial action and filed the case in early 2016. In the first judgment on the case, the Federal Court agreed and doled out a $50,000 fine to the union. It reversed that decision on appeal.
On Friday the High Court decided it was not worth hearing an appeal on the case, bringing it to an end.
"It lends itself to a nice bit of toilet humour, which is irresistible to those who like schoolboy humour," the union's construction secretary Dave Noonan said. "But the real point is you've got here a government institution, which, when given a chance, stands with employers who don't want to provide sanitary facilities for women workers on construction sites."