Welch has a keen self-awareness of his strengths and weakness as a footballer. He's tireless in and around the ruck and brings an offload that Storm teammate Cameron Munster loves to use for his ad-lib attack. He may not make the Maroons win but he will make them better.
Loading
Yet that's only scratching the surface of Welch. He reads voraciously about the game and knows and greets by name most of the reporters with which he regularly interacts. It's not uncommon for him to message journalists about stories outside of the NRL to try and understand what's going on behind the scenes of a key issue.
More importantly, he's embraced Twitter as a medium of measured debate with fans and the media, giving supporters a direct line to his musings on the NRL. Here's one them: State of Origin is like a second layer of salary cap and is good for the balance of the competition.
"I love Twitter, I love the exchanges and the depth of conversation you can have on that forum. A little thing is State of Origin … people like to bag State of Origin [for what it does to teams] but I think it's a very good competitive balance mechanism," Welch said.
"It can even up the ladder, we can see new talent, I don't think it's all negative. It keeps fans in the hunt for finals, it keeps people engaged. It's actually bizarre when you compare it to any other sport in the world. It's a fascinating thing, there's no real comparison anywhere."
Welch is an unabashed Labor man and now has a seat on the board of the Rugby League Players Association (RLPA). He doesn't believe every player needs to become an activist but he does encourage all of them to try to get a grasp of the issues in and around the sport.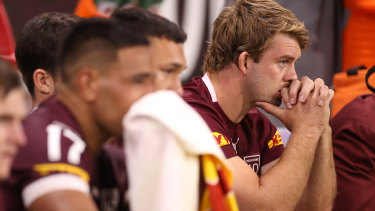 "I think it's really important. They don't have to be outspoken about it but taking an interest and having an understanding of the issues is really important. It's your workplace," Welch said.
"That's the thing with sport, it's not always about getting more pay, it's about working conditions. It's topical at the moment, with concussions and the speed and the fatigue of the game, there are a lot of interesting discussions to be had."
Loading
One of those is the shape of the modern NRL under the six-again rules, which have seen massive scorelines and only a handful of teams really thrive. Welch plays for one of them but misses the kind of regular contests that means fans can at least have some hope of success on any given weekend.
"It's been a really weird year. The ability of teams to stay in games, to stay close, it's probably not there at the moment. You have to look at what has changed. Everyone still has the same salary cap, it's a tough question," Welch said.
"That's been one of the strengths of the NRL, that competitive balance. You always want to go into the weekend thinking your team has a chance of winning. That's so important to the NRL and our game. It's something we need to have a good look at."