It's the seat that, come every federal election, is tipped to change hands from Labor to the Greens.
But the bayside seat of Macnamara, formerly known as Melbourne Ports, may actually go Green this time because of proposed changes to the seat's boundaries.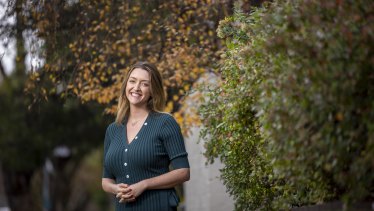 A draft redistribution released by the Australian Electoral Commission would see the suburb of Caulfield moved out of Macnamara.
"Caulfield is one of the strongest Jewish populations in Australia and many people don't like the Greens policies," the ABC's electoral analyst Antony Green said.
In the same redistribution, part of the state seat of Prahran, which the Greens hold, is being moved into Macnamara. A final determination by the commission is due on July 26.
The Greens strategy for Macnamara is straightforward – to win the seat, it must secure more primary votes than Labor and then leapfrog the Liberals, on the back of ALP preferences, in the two candidate preferred vote.
Its pitch is that a Greens member with the balance of power could tilt a future minority Labor government to go further and faster in reducing Australia's emissions and tackling climate change.
Costing by the independent Parliamentary Budget Office for the Greens shows Australia's federal subsidies for the oil, coal and gas subsidies cost about $6.4 billion a year.
Flyers to be delivered around Macnamara say the Coalition and Labor support that money through things like tax credits and deductions as well as payments related to the "gas-led recovery" in contrast to the Greens, who do not.