Victoria's Royal Commission under Ray Finkelstein is getting down into the weeds of the organisation – delving into the lack of transparency, the aggressive pursuit of commercial considerations ahead of adherence to the law, the disregard for the requests from the regulator and threats to go over the regulator's head to the state government.
At times Finkelstein and his counsel assisting seem unconvinced by the evidence of some former and current staff – some of which have been unable to recall events about which they are being questioned.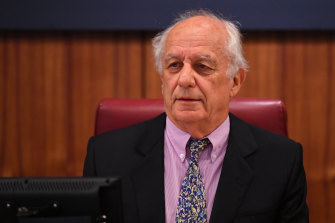 The largest bombshell in recent weeks has been Crown short-changing the state for as much as $270 million in tax – a matter which the Crown chairman, Coonan, had knowledge of in February.
Crown was in the practice of deducting items like free accommodation, meals, booze and other benefits to loyal customers from gross revenue before determining tax.
Crown belatedly admitted that this previously identified issue might be of interest to the Royal Commission. It's further evidence of the culture of concealment at the casino.
The casino's long standing practice of allowing patrons to use credit cards to buy gambling chips – a practice that is illegal has been another headline making revelation over the past week. While Crown can argue the tax and the extension of credit card debt for gambling are not current sins, the stink won't disappear quickly.
And there remains no full audit of the extent of money laundering within Crown's casinos. Evidence given by Deloitte, which is currently undertaking an independent audit of Crown's bank accounts, has not yet been completed.
While Deloitte found no clear evidence of recent money laundering in the accounts through the tell tale use of 'structuring', this is not the only means used to launder money. This Deloitte audit is not scheduled to be finished for a couple of months.
Additionally Crown's other internal patron ledgers known as the DAB accounts have not been included in Deloitte's remit.
Perhaps the issue that could be considered most 'live' is that of Crown's adherence to the responsible gambling regulations. The lack of training and the paucity of resources allocated adds to the dirty laundry list. It is also one that Crown vowed to fix at the 11th hour and in an apparent response to the Royal Commission's focus.
The Market Recap newsletter is a wrap of the day's trading. Get it each weekday afternoon.