But plans for the Celtic Club to move back in, buying back its own space, disintegrated over a disagreement about a members' entrance to the building.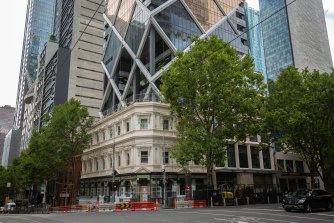 The club has since spent millions paying debts and tax on the Queen Street sale, and on renting a William Street office and the Metropolitan Hotel in North Melbourne.
Professor McGorry said the club was not allowed to operate poker machines at the Metropolitan pub, which had also been losing money due due to low patronage. The Celtic Club has recently held events at other city pubs.
He said the issues had "unmoored" supporters, with membership falling to 540. Members had been "very frustrated" and "feel like they're homeless".
The Limerick Arms, whose sale was handled by agent Colliers in tandem with Cropley Commercial, is in a central location and close to young Irish people in South Melbourne.
One option the Celtic Club is now considering is to own a pub for income while operating poker machines at a separate venue, and owning a third venue for cultural and formal activities.
Some members are opposed to pokies. Others believe the club would not be viable without them.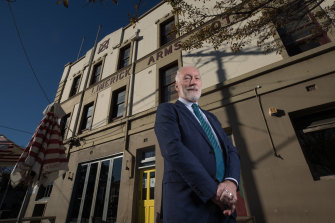 Professor McGorry said the club needed younger members and more women: currently about 75 per cent of members are aged over 50 and about 75 per cent are male.
He said the club was a "precious institution" that he hoped would be reinvented with input from members.
"There's a small group of members that are permanently angry," he said. "No matter what we do, we won't be able to satisfy them.
"But we absolutely want to address the genuine concerns of the bulk of the membership. And lay out a future, and they can choose if they want that future."
The Morning Edition newsletter is our guide to the day's most important and interesting stories, analysis and insights. Sign up here.