It was the biggest initial public offering since 2018, but shares of PEXA dropped on their debut day after the online property conveyancer suffered an embarrassing operational glitch on the eve of its float.
PEXA's shares opened at $16.68, more than 2 per cent below their IPO price, and dropped further to trade as low as $16.42 within minutes after they started trading on the ASX.
In a statement to the sharemarket on Thursday morning, the company said an outage had temporarily prevented members from being able to log on to the platform for a period of 1 hour 45 minutes on Wednesday afternoon. It said services had been restored by 5pm.
"All property settlements that were in 'Ready' status proceeded yesterday, with the remainder requiring rebooking," PEXA explained.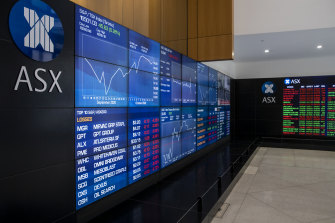 The company, backed by the Commonwealth Bank, ASX-listed Link Administration and Morgan Stanley Infrastructure Partners (MSIP), bolstered market confidence in the float with the news that transaction volumes for the June quarter were 4 per cent ahead of the forecasts in its share sale documents.
It said more than 960,000 transactions had been processed, beating its own forecast of 923,000.
It was its second attempt at a sharemarket listing. New investors were paying dearly for their PEXA shares on the basis the company still has a monopoly position as the $300 billion paper-driven property conveyancing industry moves online.
While PEXA is counting on overseas expansion to justify its lofty listing price, analysts were starting to question whether the market would support the $3 billion valuation for a business expected to generate revenue totalling $218 million for the financial year just ended, but remaining unprofitable.
Morningstar analyst Gareth James said investing in PEXA's largest shareholder Link offers cheaper exposure to the property conveyancer, which he considers overpriced at its $17.13-a-share IPO price.