Federal Health Minister Greg Hunt has warned airlines against taking advantage of Australians overseas seeking to come home on commercial flights.
National cabinet this week decided to reduce the cap on commercial arrivals by half, exacerbating the difficulty 34,000 stranded Australians already face in returning home.
Availability of commercial flights is very low and prices are unaffordable for many.
"There will be a decrease in the commercial arrivals but an increase in what are called the facilitated arrivals to Howard Springs in the Northern Territory," he said.
"We know that some of those flights have in fact been under-subscribed in recent weeks so there is that capacity to bring additional Australians home via Howard Springs."
The Department of Foreign Affairs and Trade is working through the priority locations for repatriation flights to be facilitated.
He said the Delta strain of the virus was especially virulent so precautions had to be taken at the border.
He noted some calls for the border to be entirely closed and all flights stopped, which the government was not prepared to do.
Asked about commercial airlines increasing prices in response to the demand for flights to Australia and the restrictions on capacity.
"I hope there is nobody who seeks a commercial advantage from difficult circumstances and that's a strong, clear message," he said.
London: The Australian government has told the UN high commissioner that blocking an Australian man's wish to return home to support his mother during her cancer treatment did not cause him irreparable harm.
In April, the UN issued an interim ruling ordering the Australian government to facilitate the return of two men who had launched a case to the UN Human Rights Committee, claiming that Australia's border closures and strict caps on returning citizens were a violation of their human rights.
One of the pair, Jason George, an Australian working in the United States who has been fully vaccinated since March, said that one of his reasons to return home was to support his mother through cancer.
But the Australian government said the UN's interim order should be overturned because Mr George's circumstances did not pass the threshold of what is considered harmful enough.
Sydneysiders have spent their Saturday enjoying exercise in the winter sun, as COVID lockdown enters week two. Photographers from the Sydney Morning Herald put together a snapshot of life across the city.
Queensland health authorities have updated their list of exposure sites to almost 180, after new local cases of COVID-19 were reported and a snap lockdown, which has since been lifted, was extended for Brisbane and Moreton Bay.
Anyone who visited any of the close or casual contact sites now extending to additional Brisbane Airport locations and stores across the Westfield North Lakes Shopping Centre and the suburbs of Carina, Carindale and Tingalpa is urged to quarantine at home and get tested as soon as possible.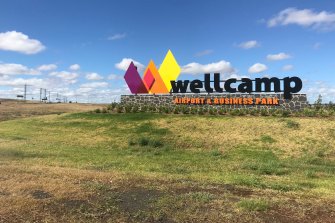 Five new community cases were reported on Saturday ahead of the remaining lockdown being lifted at 6pm, with contact tracers becoming confident they were getting ahead of the latest infections.
Eleven south-east Queensland local government areas, along with Townsville city and Palm and Magnetic islands, were ordered into a three-day lockdown until 6pm on Friday in response. That lockdown was lifted for all but Brisbane and Moreton Bay council regions, where it was extended for 24 hours.
Federal Health Minister Greg Hunt says he has not witnessed a culture of sexism or misogyny within Coalition ranks, as he responded to questions about Julia Banks' account of her harassment and poor treatment by her former federal colleagues while a first-term MP.
"That's not one of the things I've witnessed," Mr Hunt said on Saturday.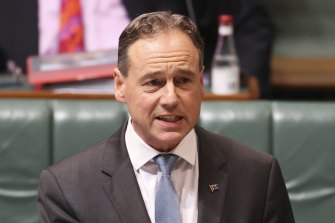 He said he had not read Ms Banks' claims, published in The Sydney Morning Herald and The Age today, which included allegations that an unnamed minister had inappropriately touched her thigh at a gathering in the Prime Minister's wing.
"I can only speak to my own practices," Mr Hunt said.
"For me, my practice since I have been there is that Canberra is a place for work."
For the second day in a row, NSW has recorded its highest number of local COVID-19 cases over the past year, as government and health authorities express optimism that Sydney's lockdown may still be lifted at the end of Friday, July 9.
NSW recorded 35 locally acquired cases of COVID-19 in the 24 hours to 8pm on Friday. There were 56,331 tests processed in the reporting period.
Twenty-nine of the new infections were linked to previously confirmed cases and six remain under investigation.
"We have seen those testing numbers stay at very high levels consistently during the lockdown," Premier Gladys Berejiklian said, noting the "green shoots" of what the lockdown was meant to achieve had begun to emerge but it was too early to say when her government and its health experts would be able to make the call on whether the lockdown is extended beyond Friday.
Nine of the new cases were in the community during their entire infectious period, a decline from 12 in the previous 24 hours.
Federal Health Minister Greg Hunt has welcomed a record week for COVID-19 vaccinations in Australia, revealing 746,983 people received doses over the last five days.
"That's an increase of 49,000 over the previous strongest week to date," Mr Hunt said.
"To see the strength of those results, both first doses and second doses, coming forward I think is very heartening for the nation."
He said 151,496 people received shots on Friday alone.
Over 8.1 million doses have been administered in total, including both AstraZeneca and Pfizer vaccines.
Mr Hunt said 2.8 million doses of Pfizer's Cominarty were being made available this month and the rollout of the vaccines would ramp up from next month.
The Victorian Liberal Party's Deputy Leader Cindy McLeish says she has always felt equally treated among her male colleagues and has not experienced the ageism or sexual harassment alleged by former federal MP Julia Banks.
In an excerpt of her new book published in The Age and The Sydney Morning Herald on Saturday, Ms Banks recounts an incident in which a male minister in the Liberal government allegedly put his hand on her thigh. The former MP for Chisholm in Melbourne's east also criticised the preselection process, where party members told her she was too old at 52 and questioned whether she would be too preoccupied looking after her kids to be in politics.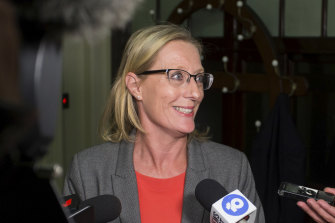 Ms McLeish said at a press conference on Saturday that she had never found herself "treated any differently than my male colleagues".
"Absolutely, that's how I've felt since I've joined the party and how I still feel now," said the 59-year-old, who entered Parliament in 2010 before becoming Deputy Leader to Michael O'Brien after the 2018 election.
On Ms Banks' allegations around preselections, Ms McLeish said "preselection in the Liberal Party is pretty harrowing".
"Because we really try, you know, we work hard to make sure that we get the best people in. And gosh, it was a long time ago since I was pre selected but, you know, people do make it difficult and I think that we've come a long way in trying to stamp out a lot of them."
Asked if the tough process meant it was fair enough to be picked out because of your age or gender, she replied "not at all".
"I think that's outrageous and, you know, that hasn't been my experience," said Ms McLeish, who was chief executive of Women's Golf Australia for a period before joining politics.
The Deputy Leader said she had not experienced any instances of sexual harassment in the party like that alleged by Ms Banks and she had "no comment on the allegation that she's made", including whether there should be an inquiry.
Asked if the Liberal Party had become a Christian, conservative, right-wing party as Ms Banks claims, Ms McLeish said "no".
"What we really need to do in Victoria, as a Liberal Party, is to get rid of this inconsistent rotten government that we've got here and put our best foot forward."
Ms McLeish added that she did not believe accusations of sexism in Canberra was eroding confidence in the Victorian party.
"I don't get that opinion [put to me]," she said.
Seven of the Victorian Liberal Party's 31 current MPs are women – about 23 per cent, the same proportion as before the 2018 election when nine of 40 MPs were female.
Ms McLeish said she "absolutely" wanted more females in the party room but the question of how to achieve that, including whether gender quotas should be introduced, was a "discussion we need to have behind closed doors and not in front of the media".
"At the last election we lost a lot of really good women. And since I got elected in 2010 we have lost women," said the MP for Eildon, north-east of Melbourne.
"So there were women there, and there can be women there again. We need to just make sure that we have a lot of women stand and that they get pre selected and that, you know, we pick up a lot of seats at the election. That'll help.
When the fire alarm went off at a hotel in central Taiwan on Wednesday evening, Chen Chien-kuang, 59, a missionary, immediately thought of escaping. But he was one of 29 people in coronavirus quarantine inside the hotel and worried about breaking the rules, which required those in quarantine to stay inside their rooms.
"I don't know whether I can go out or not. I'm afraid that we will be fined if we go out," Chen said in a video he took and sent to his son, which was released by the local news media and confirmed by his wife's brother, Chen Yi-sa. "But if we don't go, will we die in the fire."
Chen was among four people who died — three guests in quarantine and one firefighter — in the blaze, which has renewed concerns over the safety of Taiwan's quarantine facilities and the wisdom of using hotels for the purpose. More than 20 people were injured.
The owner and manager of the Passion Fruit Hotel, which occupied three floors of a 15-story building in the central city of Changhua, told people to remain inside their rooms when the alarm sounded. At first he said that it was a false alarm, according to the video sent by Chen.
After the fire, the owner, Tsai Chin-feng, told the local news media that he had believed the building's fire doors could withstand heavy smoke and keep the people inside safe. In a brief telephone interview on Friday AEST, Tsai said he had not meant to put his guests at risk.
"We asked people to stay inside for the sake of safety," Tsai said. "My intention was definitely not to let them fend for themselves."
He declined to comment further.