Male employment grew faster than female employment in some traditionally female-dominated sectors, including aged and disability care, general cafe staff and as education aides.
Mr Pickering said since COVID-19, female employment had continued to outpace male employment in male-dominated occupations.
"We often make big career decisions as teenagers or young adults. If the pre-pandemic decade is any guide, young people – especially men – might benefit from thinking outside the square and pursue a career path that runs counter to gender stereotypes," he said.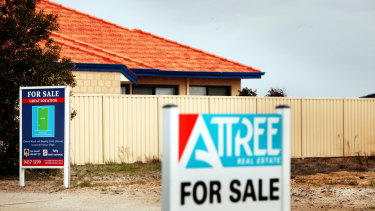 Separate research from JPMorgan economists Ben Jarman and Tom Kennedy showed there had been a "remarkable" acceleration in the number of women either in work or looking for it.
Loading
They said it was still unclear why female participation had increased so much, but one factor may be the housing market with the median house price in Sydney at $1.2 million and on its way to $1 million in Melbourne and Canberra.
"The exact catalysts behind the most recent shift is unknown, though it likely relates to some combination of more flexible work arrangements, increasing opportunities and the rising hurdle to home ownership," they said.
Mr Jarman and Mr Kennedy also downplayed claims of major job shortages across the economy. They said while there were shortages in some sectors, there was the same proportion of businesses reporting it was easy to find staff.
While job numbers have recovered, ANZ senior economist Catherine Birch said it had not been across all sectors.
She said employment in the best paid and second-best paid occupations was back above its pre-virus level, but was still below the pre-virus level in middle and second-lowest earning jobs.
"While some people may have transitioned from lower-paying to higher-paying occupations, it is clear that those with the skills and experience to work in higher-paying jobs have had relatively better employment outcomes since the pandemic, which is a concern for inequality," she said.
The Morning Edition newsletter is our guide to the day's most important and interesting stories, analysis and insights. Sign up here.