If you are just joining us now, here's what you need to know:
Premier Gladys Berejiklian will make her hotly-anticipated announcement tomorrow about whether a lockdown in Greater Sydney can end as planned on Friday, but it seems unlikely. NSW reported 18 new COVID-19 cases in the community on Tuesday, 11 of whom were in isolation for their entire infectious period.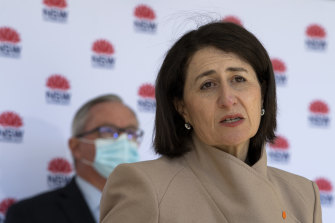 A sixth resident of SummitCare's Baulkham Hills aged care facility in Sydney's north-west has tested positive to COVID-19, the provider confirmed this afternoon. A third staff member tested positive overnight. All but one of the residents was vaccinated. The provider has said about 95 of its 200 staff were vaccinated.
The Australian Grand Prix in Melbourne has been cancelled for the second year in a row as a result of the coronavirus pandemic. The Moto GP motorbike event on Phillip Island has also been cancelled. The Victorian government pointed the finger at the "slower-than-forecast rollout of the Commonwealth vaccination program" and caps on international arrivals in Australia.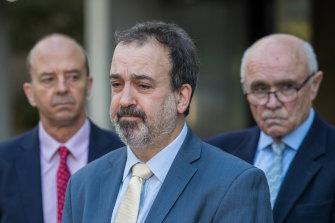 The head of the federal government's COVID-19 vaccination task force, Lieutenant General John Frewen, says workplace vaccinations may be an option later this year but supplies of the Pfizer vaccine remain limited for now. He expected more supplies of Pfizer in about September or October.
Victoria recorded no new cases of COVID-19 for the sixth day in a row, and just two in hotel quarantine.

The Reserve Bank has kept official interest rates on hold at a record low 0.1 per cent following its July board meeting. The bank not changed position since November when it slashed 15 basis points off the cash rate and has indicated there will not be any hikes until 2024.
Michaela Whitbourn here signing off on the blog for tonight. My colleague Broede Carmody will be back at 6am to keep you informed of the latest news and views throughout the morning.
Allegations of a sexting scandal have emerged as one of three strikes against St George Illawarra star Paul Vaughan that prompted the Dragons to sack him on Tuesday, amid the fallout from a party hosted by the player at his home in breach of NSW's COVID-19 restrictions.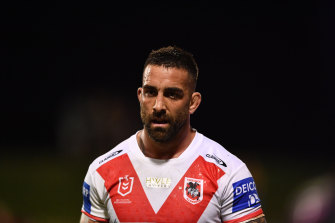 The Dragons have torn up the $800,000-a-year contract of the 30-year-old prop after an emergency board meeting to discuss the revelations that police had broken up a party at his home that was in breach of a two-week lockdown imposed by the NSW government on June 26.
The lockdown was initially expected to end on Friday but is likely to be extended in light of a growing number of COVID-19 cases in Sydney who have been in the community while infectious. Premier Gladys Berejiklian will announce the government's decision tomorrow.
The house party was the third strike against the veteran front-rower. He received an official warning for his alleged conduct in a sexting incident dating back about 18 months.
The second strike came last year when he breached the NRL's biosecurity bubble when he was caught going to a cafe in contravention to the NRL's COVID-19 protocols. He was fined $10,000 and stood down for two weeks for the incident.
A Russian AN-26 aeroplane with 28 people on board has gone missing in the Kamchatka peninsula in Russia's far-east, the country's Emergencies Ministry said on Tuesday.
The plane, en route from regional capital Petropavlovsk-Kamchatsky to the village of Palana in the northern part of the peninsula, lost contact with air traffic control during the flight, the ministry said.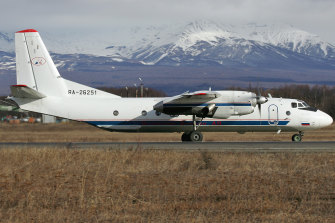 It said search and rescue teams were on their way to the area. There were 22 passengers and six crew members on board.
A surprise $22 billion takeover bid for Sydney Airport has stoked predictions that rival offers could emerge for the asset.
Sydney Airport on Monday said it would assess a non-binding $8.25-a-share offer from a consortium of big players in superannuation.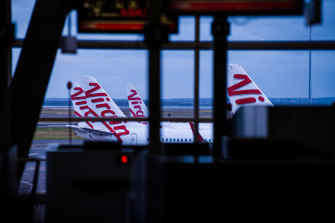 The airport's profits have been smashed by the plunge in international travel caused by the pandemic, and fund managers view the offer for Sydney Airport as opportunistic. But market experts said that despite its severe short-term challenges, the airport remained a prized asset over the longer term, which could be attractive to other infrastructure investors.
Traveller's John Anthony reports that the requirement for travellers flying from Australia to New Zealand to get a COVID-19 pre-departure test, costing up to $220, will put some people off trans-Tasman travel.
Last week, the New Zealand government added pre-departure testing as a condition of quarantine-free travel from Australia, as a response to COVID-19 outbreaks there.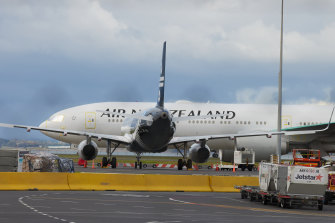 All passengers coming from Australia aged 2 and older are required to get a test from a private pathology clinic within 72 hours of their scheduled departure time.
Tourism Industry Association chief executive Chris Roberts said tests cost between $150 and $220.
NSW Premier Gladys Berejiklian says the government will consider vaccine leave for the state's public servants, a benefit that is already available to council workers, but it is unlikely to happen in the immediate future.
Asked about whether the government would follow suit on a multi-union deal allowing almost 50,000 council workers across the state to take paid vaccination leave – a deal that began months ago – Ms Berejiklian said she was not aware of any workers being denied the ability to get vaccinated.
"For us, we believe the settings we have in place at this point in time are the right ones when it comes to that issue. But obviously, moving forward, once the vaccine rollout starts [becomes more widely available], these are all issues that we'll look at," Ms Berejiklian said, adding she had been asking the Commonwealth for a greater vaccine allocation "for some time."
Retail billionaire Solomon Lew will look to appoint new directors to the "emaciated" board of struggling department store Myer following his purchase of $16.4 million worth of new shares.
On Tuesday, Mr Lew confirmed that he had purchased an additional 41.1 million shares in Myer at 40 cents per share, taking his investment company Premier Investments' holdings from 10.6 per cent to 15.77 per cent.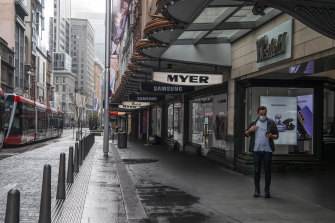 The purchase, which was was made on Monday night, puts Mr Lew in pole position to instigate change at the department store, with his company now boasting a shareholding more than double the size of Myer's next largest investor, Wilson Asset Management.
Victorian Events Minister Martin Pakula says the current quarantine arrangements and caps on arrivals to Australia meant running the 2021 Grand Prix became "extremely difficult".
He said those difficulties were exacerbated by the need for Grand Prix organisers to have firm commitments in place this week to begin preparations for the event in the coming months.
"What made that more difficult is that quite legitimately that … Formula One and MotoGP needed assurances and undertakings and guarantees this week about the conduct of those events," he said.
The Albert Part Formula 1 race was set for November 21 while the Moto GP at Phillip Island was scheduled for October 24. Mr Pakula confirmed this afternoon that neither would go ahead this year.
"I really do want to emphasise that I take no issue with the fact that those organisations needed that assurance this week," Mr Pakula said.
"Given the very low two-dose vaccination numbers, and given the decision of national cabinet on Friday, we're simply not in a position to give F1 management, or MotoGP, the sorts of guarantee and assurance and comfort they need this week."
He said he spoke to Grand Prix organisers last night and was working with them to ensure the event could take place in April 2022.
"I understand that for motorsports fans and for major events fans this is very disappointing news," he said.
"Some 1600 visitors in November, with the bespoke quarantine arrangements needed, in an environment where national cabinet has decide to halve international arrivals, and not look at different quarantine arrangements probably until the beginning of 2022, really makes it extremely difficult for us to give those organisations the sort of guarantees that they require."
Women voters have swung against the Coalition, an exclusive survey conducted for The Sydney Morning Herald and The Age by Resolve Strategic has found.
The swing cuts the federal government's primary vote from 41 to 37 per cent among female voters and could threaten Scott Morrison's grip on power at the next election.
Today on our podcast Please Explain, chief political correspondent David Crowe joins Nathanael Cooper to discuss the latest survey and what it means for both parties.
A sixth resident of SummitCare's Baulkham Hills aged care facility has tested positive to COVID-19, the provider confirmed this afternoon.
The resident and her husband, who are fully vaccinated with the Pfizer vaccine, were transferred to Westmead Hospital on Sunday as a precautionary measure for their safety and wellbeing.
A spokesperson for SummitCare said that "up until today the resident was not positive but she accompanied her husband to hospital when he tested positive on Saturday".
The latest case takes the total number of positive cases to six residents. None are showing symptoms of the virus at this stage. Only one resident so far, who moved into the facility in May, was unvaccinated.
The Department of Health today administered vaccines to 24 residents in the facility, which continues to be in full lockdown, with deep cleaning and regular testing of residents and staff underway.
A spokesman for SummitCare said "we are working closely with the department and taking all of the strict measures to ensure the health and safety of our residents and staff, who we thank for their ongoing co-operation and support".
The virus entered the facility when two carers worked while unknowingly infectious. A third aged care worker also tested positive on Monday, the provider has confirmed.
SummitCare has said 96 per cent of residents were vaccinated, but only a third of staff members. On June 28 national cabinet agreed that COVID-19 vaccination should be mandatory for aged care workers.