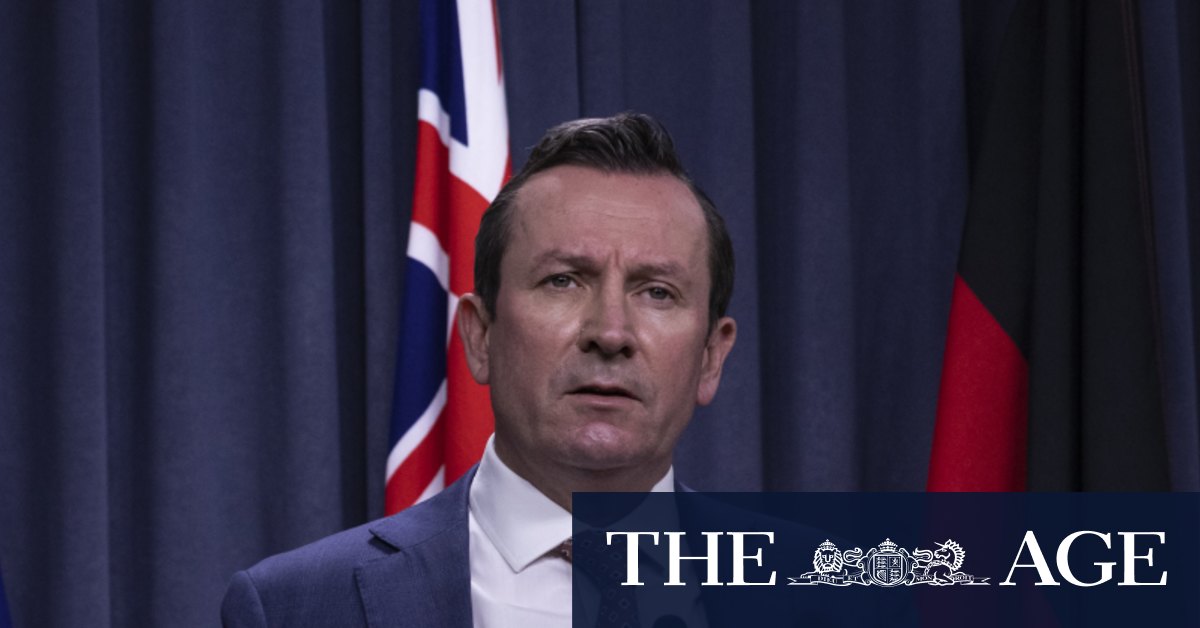 Hospitality, fitness catering, creative and performing arts, hair and beauty, and businesses in other sectors will be able to apply online from July 19.
Northern Territory border to ease but NSW rules to get tougher
Loading
Victoria was reclassified as a very low risk jurisdiction for interstate travel into WA on Friday morning and the Northern Territory is set to join as of Monday at 12.01am meaning free travel will be allowed between the three.
Mr McGowan said NSW could go from being a medium risk jurisdiction, which limits travel into WA to people with special exemptions who must undertake 14 days of self-quarantine, to a state with even tougher restrictions.
"We can't forget what we've been through here in the past fortnight has a direct link to the Bondi outbreak in NSW. Each day, it looks like the situation in Sydney is increasingly dire," he said.
"With another record day of infections, today, the police commissioner … and the Chief Health Officer will further review the current arrangements to see if they can be further tightened up."
Mr McGowan said authorities were examining the rules around compassionate travel as part of the tightening up of restrictions with NSW.
Life goes back to 'normal' in WA as of Monday
Mr McGowan thanked the WA community for its efforts during the latest short, sharp lockdown as transitional restrictions were set to ease after the weekend.
"It's clear our plan has worked the reason it worked is because we acted quickly and West Australians did the right thing," he said.
"We are now on track to get life back to normal.
"WA has recorded no new cases overnight … this is a great result and means we are on track to return to our pre-lockdown life on Monday as planned.
"From Monday morning there will be almost no restrictions inside WA, that means no masks, no capacity limits, no crowd limits, no service restrictions, no limits on visits to loved ones in aged care and hospitals, and the return of dance floors, major events, and live performances."
Mr McGowan said the only way to avoid lockdowns in the future was if people got vaccinated.
Premier's thought bubble to incentivise vaccination
Mr McGowan has spearheaded a national cabinet push to incentivise vaccinations for people in the aged care worker sector.
He said he came up with the idea on Friday and put it to the gathering of the nation's leaders.
"I proposed one model to the national cabinet and that might be worth trialling … with the aged care workforce we could offer perhaps vouchers, $50 or $100, for Woolworths or Coles or Bunnings," Mr McGowan said.
"We have about 30,000 people who work in aged care in Western Australia. Most of them are not vaccinated and so we've got to get those people vaccinated as soon as we can, so whatever we can do including enforcement but also including encouragement."
The Premier said the model could potentially work for other parts of the community to help move the vaccine roll-out along.